Trip of Love to End Run With Nia Sioux and Darlene Love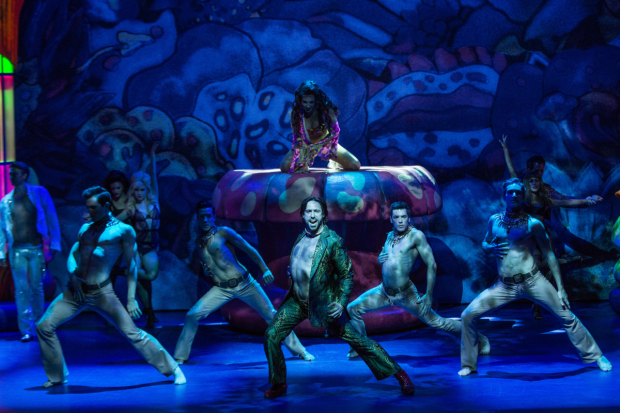 The off-Broadway production of Trip of Love will end its run at Stage 42 on August 7 after 24 previews and 335 performances. At the time of its closing, it will become the longest-running show at the venue, formerly known as the Little Shubert Theatre.
Described as a "dance-musical spectacle," Trip of Love is created, directed, and choreographed by James Walski, and comes to New York following a 2008 run in Osaka, Japan. The show incorporates some of the greatest tunes of the '60s, including "Blowin' in the Wind," "Born to Be Wild," "California Dreamin'," "I Saw Her Standing There," "White Rabbit," "You Don't Own Me," and many more.
Darlene Love, who was to join the production on July 28, will now join the cast on August 5 and play the 4 final performances. She joins a cast that also features Dance Moms star Nia Sioux, Joey Calveri, David Elder, Kelly Felthous, Bahiyah Hibah, Austin Miller, Tara Palsha Moats, Yesenia Ayala, Sissy Bell, Bo Broadwell, Ian Campayano, Josh Drake, Daniel Lynn Evans, Ashley Blair Fitzgerald, Steve Geary, Jennifer Gruener, Autumn Guzzardi, Brandon Leffler, Robin Masella, Connor McRory, Alex Ringler, Connor Schwantes, Nia Sioux, Kirstin Tucker, and Colt Adam Weiss.