Trinity Rep's Macbeth Begins Performances Tonight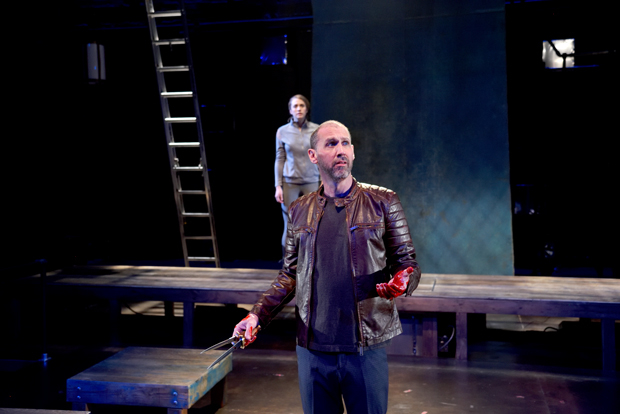 Trinity Rep's new production of Macbeth begins performances tonight and runs through March 3, with opening night set for Monday, February 4. This production of William Shakespeare's tragedy is described as a "contemporary telling of the famously-cursed play" that "will include a live DJ and elements of magic."
Mauro Hantman stars as Macbeth, with Julia Atwood as Lady Macbeth; Alex Platt as MacDuff; Stephen Thorne as Banquo; Timothy Crowe as Duncan; Aman Soni as Malcolm; Fred Sullivan Jr. as Ross; Rachael Warren as Lennox; and Stephen Berenson, Janice Duclos, and Phyllis Kay as the Witches.
Directed by Trinity Rep artistic director Curt Columbus, the creative team will include Michael McGarty (set design), Andrew Jean (costume design), Oona Curley (lighting design), and Peter Sasha Hurowitz (sound design), with Nate Dendy (magic design) and Viraj Ghandi (DJ).