Tony-Winning Stage and Screen Actor Eli Wallach Dies at 98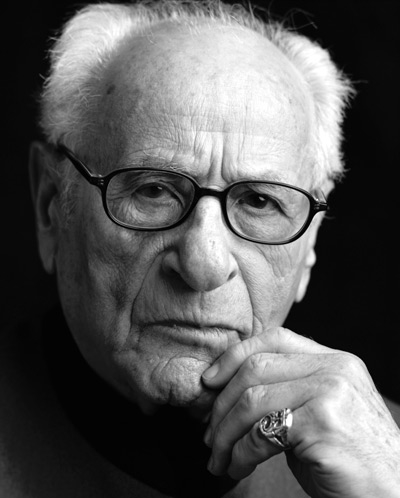 Veteran stage, film, and television actor Eli Wallach died on June 24 at the age of 98.
Born in Brooklyn's Red Hook section in 1915 to Jewish immigrant parents, Wallach began his career in the theater after serving in the United States Army during World War II. He studied with German director Erwin Piscator at the Dramatic Workshop of the New School in New York, and later attended the Actors Studio where he studied with founding member Robert Lewis along with actors such as Marlon Brando, Montgomery Clift, Herbert Berghof, Sidney Lumet, Marilyn Monroe, and his future wife, Anne Jackson, whom he married in 1948.
An early proponent of "method acting," Wallach made his Broadway debut in 1945 in the play Skydrift, which played only seven performances at the Belasco Theatre. Then in 1951, he earned a Tony Award for his performance in Tennessee Williams' The Rose Tattoo. He went on to perform in a total of 26 Broadway productions, his last being the 1994 revival of Clifford Odets' The Flowering Peach.
Wallach enjoyed a prolific film career, making his debut in Elia Kazan's Baby Doll in 1956, for which he won the British Academy Film Award for Most Promising Newcomer. His other early film credits include The Lineup, The Misfits with Clark Gable and Marilyn Monroe, The Magnificent Seven with Yul Brynner and Steve McQueen, Lord Jim with Peter O'Toole, How to Steal a Million with Audrey Hepburn, and The Good, the Bad, and the Ugly with Clint Eastwood.
In the 1960s, Wallach also played the role of Mr. Freeze on the 1960s Batman television series. His recent television and film appearances include The Holiday, NBC's Studio 60 on the Sunset Strip (for which he received an Emmy nomination), Showtime's Nurse Jackie, and Wall Street: Money Never Sleeps. In 2010, at the age of 94, Wallach received an Honorary Academy Award for his contribution to the film industry.
Wallach is survived by his wife, Anne Jackson, and their three children Peter, Roberta, and Katherine, five grandchildren, and several great-grandchildren.