Tony Danza to Lead North American Tour of Broadway's Honeymoon in Vegas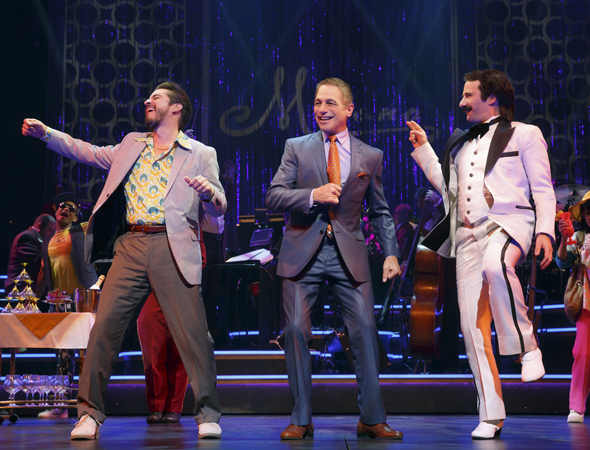 Stage and screen star Tony Danza, who made his Broadway return this season in the new musical Honeymoon in Vegas, will take the show on the road with a 2016 North American tour of the production. Additional casting, tour dates, and venues for the tour of Jason Robert Brown and Andrew Bergman's new musical will be announced at a later date.
Honeymoon in Vegas celebrated its Broadway opening at the Nederlander Theatre on January 15. The production, which was directed by Gary Griffin with choreography by Denis Jones, starred Danza, Rob McClure, and Brynn O'Malley. The musical is inspired by the film of the same title and tells the story of the commitment-phobic Jack Singer, who travels to Sin City to elope with his longtime girlfriend Betsy and escape the curse of his long-dead mother. Complications ensue with the arrival of Tommy Korman (Danza), a widowed gambler who takes a shine to Betsy on account of her resemblance to his late wife.
The Broadway production, which closed on April 5 after 66 previews and 92 performances, also featured Matt Allen, Tracee Beazer, Grady McLeod Bowman, Barry Busby, Leslie Donna Flesner, Gaelen Gilliland, Albert Guerzon, Raymond J. Lee, George Merrick, Jessica Naimy, Zachary Prince, Catherine Ricafort, Jonalyn Saxer, Brendon Stimson, Erica Sweany, Cary Tedder, and Katie Webber.