Tina Landau Wants Dave to Show Us What America Could Look Like
Tina Landau isn't living every day in the imaginary world of Bikini Bottom anymore, but she's found a project that may match SpongeBob SquarePants in its fantastical optimism. Dave, based on the 1993 romantic comedy film, is set in a Washington, DC, where a corrupt president is replaced by an average citizen (a presidential doppelgänger) who brings change to the White House with his American ideals.
The new musical — featuring a score by Tom Kitt (music) and Nell Benjamin (lyrics) and a book by Benjamin and the late Thomas Meehan — brings these patriotic principles directly to the source at DC's Arena Stage where the show is now in performances of its world premiere. "We always had in our head that the perfect place to produce the show initially would be Arena Stage in DC," said Landau, who recently completed a banner Broadway season at the helm of SpongeBob — a project that earned her an Outer Critics Circle Award, a Drama Desk Award, and her first Tony nomination. Back at square one with another new musical, she describes Dave as "more complex and detailed than I imagined it was." She also says that "putting it on its feet has been challenging in the best possible way."
This interview has been condensed and edited for clarity.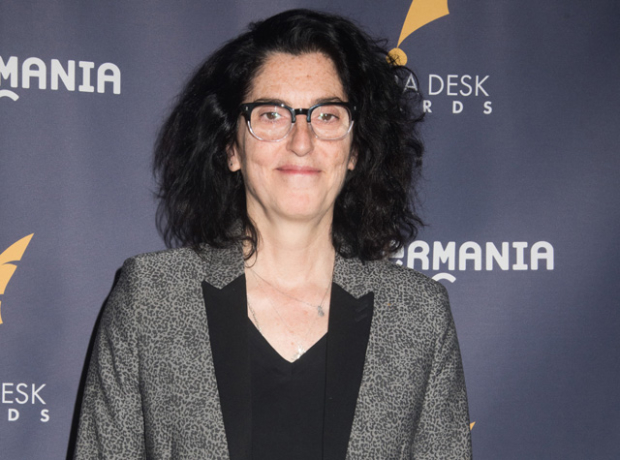 How did Dave become the musical project to follow SpongeBob SquarePants?
I think it was about three or four years ago. It was pre-2016 — I'll say that. I was working with Tom Kitt on SpongeBob, and he mentioned to me that he had another show that he wondered if I would be interested in. I read and listened to the material and thought, "Yes, this is something I would like to participate in." At that time I was very moved by the spirit of the show, and I thought of it as a wish and a reminder. Since 2016, the show has become, for me, a call to action and a necessity.
Dave takes a very optimistic look at American politics. Does living with this story every day make you more optimistic?
Absolutely. The show is full of such hope and a reclaimed sense of patriotism. While it's firmly steeped in a kind of emotional reality and naturalism, it's also a fantasy of what the world could be like in an alternate reality if we had a president who was foremost interested in doing good and being honest and helping others.
Does the musical make that world feel like a fantasy or like a realistically achievable goal?
It feels like it's realistically achievable. The premise is a fantasy, but the message, and the invitation the show issues, feels not only achievable but necessary in this moment. From the beginning we have resisted including very specific topical references or names, so the show lives in this alternate reality. But it is increasingly reflective of and relevant to the specifics of the world we live in.
You've spent the past few years creating an underwater fantasy in SpongeBob. Is your directorial approach any different now that you're back on land?
I'd say the big difference is SpongeBob is a show that I originated and conceived of, so I have a very authorial participation in the creation of the whole show. This, I definitely approached as a piece by Tom [Kitt] and Nell [Benjamin] and the late Tom Meehan and asked myself how I could best serve the story that is there. But at the end of the day, it boils down to the same questions: How do we tell a good story? And how do we create stakes that take our audience on some kind of emotional journey through its characters, its story, and also its design? I'm really excited about the design.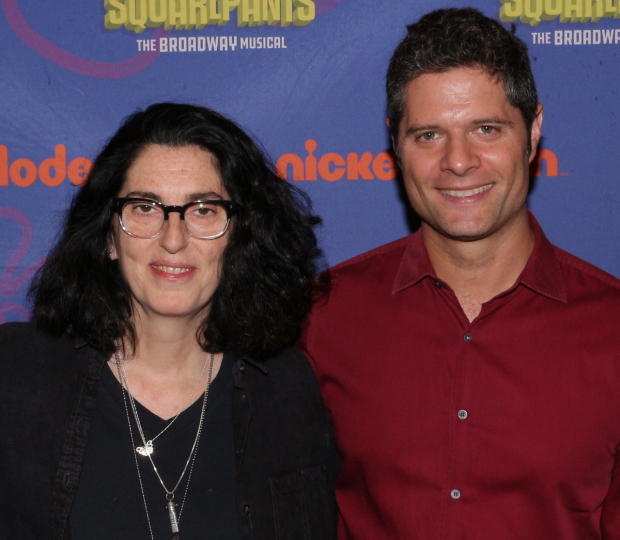 Can you tell me a little bit about it?
It's a malleable, fluid, kinesthetic sculptural space that involves a series of curved walls that rearrange and move into different configurations. What it has done is create a world that feels like it's always moving and shifting and appearing from different angles and perspectives. One of the things I thought a lot about and watched as I was preparing were walk-and-talk shots from The West Wing or other films where you get a sense of the bustle and speed of the White House by tracking characters as they move. We've applied that approach to the staging.
Aside from the visual aspects, why do you think Dave works well onstage?
It touches on themes that are core to the belief in and the existence of the government of this country. The score is lush and has strains of both contemporary music and also Aaron Copland. It really touches deep into some core American sounds. When I looked at the material and listened to the score, I felt very emotional about the founding principles in this country and notions of democracy and our government and what the presidency means as an institution. It awakened in me a certain kind of belief in and reconnection with those ideals. It's kind of a reclaiming of patriotism and an awakening of dormant feelings that I have tended to shy away from because I think of them as somehow being associated with the Right. But the piece has allowed those deep wellsprings to come to light in a very active way.
Do you find it's doing the same for your cast?
I think so. There was one day in rehearsal when we were preparing for a song in the show called "A Whole New Man," which is when Dave first goes out amongst the people and interacts with them in a very direct, human and very personal way. In preparation for that scene, I showed them some videos I had found of Obama walking through the National Mall and greeting people on the streets. When I turned around to look at the cast, they were all standing there with tears pouring down their cheeks. Yes, there was a little bit of "We miss Obama," but there was a lot of "That's what it could look like. That's what we want it to look like. That's what we believe in and hope for."