Times Square's Liberty Theater to House Speakeasy Dollhouse: Ziegfeld's Midnight Frolic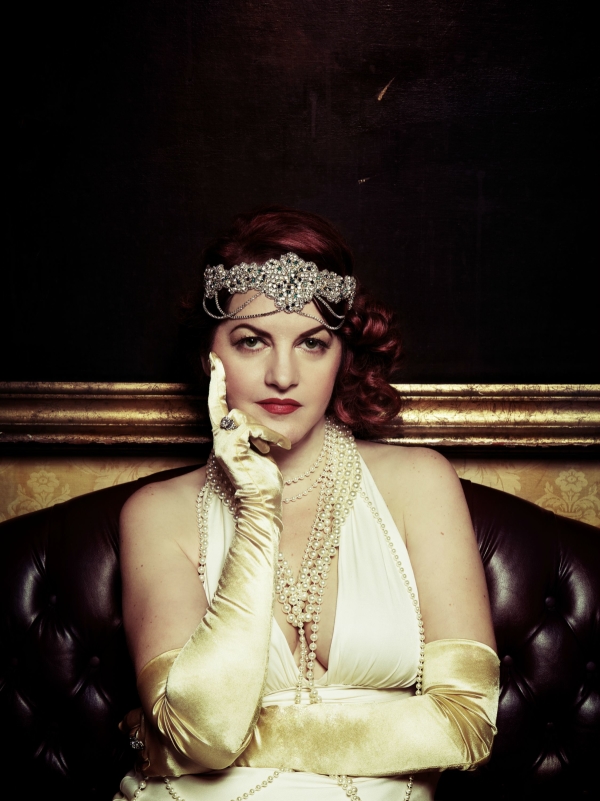 This spring, Times Square's Liberty Theater will be transformed into a lavish venue for Speakeasy Dollhouse: Ziegfeld's Midnight Frolic, the third interactive show in the Speakeasy Dollhouse series from author, artist, and playwright Cynthia von Buhler.
The Liberty Theater will host the show from April 18-May 9, offering a reimagined version of Ziegfeld's 1920s extravaganza The Midnight Frolic, replete with showgirls, burlesque, aerialists, and plenty of spirits.
Inspired by Theodore Dresier's novel Sister Carrie, the plot centers around the mysterious 1920 poisoning death of silent film star and Ziegfeld Girl Olive Thomas (Syrie Moskowitz), and the subsequent destruction of her husband, movie star Jack Pickford. The story includes a host of 1920s stars including Fanny Brice, Josephine Baker, Eddie Cantor, Billie Burke, Will Rogers, Marilyn Miller, Mary Eaton, Dorothy Mackaill, Alberto Vargas, Mr. Gallagher, Mr. Sheen, and the Ziegfeld Girls. Audiences follow the story on their own by wandering throughout an expansive environment.
The experience is described as follows: "Choose your corruption at Montmartre's Cabaret du Néant while a garish garcon regales you with tales of guillotines and deadly bacteria. Sleuth the luxury suite at Hotel Ritz Paris where Pickford allegedly tried to save the Follies' star, after she drank poison. Take a gander at the glories and gutters that created the American Dream."
Bespoke cocktails will be created by Bootleg Greg, mixologist at the Dean James Max farm-to-table restaurant Parallel Post in Connecticut, and a Prix Fixe Parisian dinner created by Upper East Side French restaurant, Frere De Lys, will be offered in The Cabaret du Neant before the show.
For tickets and more information, click here.