The New West Side Story Movie: Everything We Know So Far and What It Means
More casting was announced this week for the forthcoming film remake of West Side Story, bringing the long-anticipated movie musical even closer to reality. With music by Leonard Bernstein, lyrics by Stephen Sondheim, and a book by Arthur Laurents, West Side Story is an American take on Romeo and Juliet, with the young lovers trapped in a feud between rival street gangs. The 1961 film adaption directed by Robert Wise and Jerome Robbins remains a classic, which begs the question: Why remake it?
This Story of the Week will answer that question while laying out everything we know about the new West Side Story. From what I can see so far, something's coming, something good.
What do we know about West Side Story?
Filming starts this summer with a cast that includes Ansel Elgort as Tony, Rachel Zegler as Maria, Ariana DeBose as Anita, David Alvarez as Bernardo, and Josh Andrés Rivera as Chino. While many of the actors cast as Puerto Rican characters in the original were actually white actors in dark makeup (including George Chakiris, pictured above), this remake will feature actors of Latin descent in those roles. This week, it was announced that Broadway vets Brian d'Arcy James (The Ferryman) and Corey Stoll (Shakespeare in the Park's Othello) will join them as Sergeant Krupke as Lieutenant Schrank, respectively.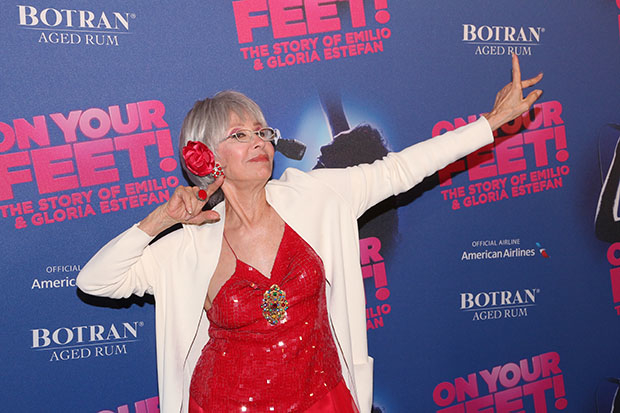 Rita Moreno, who won an Oscar for her portrayal of Anita in the 1961 original, will take the role Valentina, a reworked version of the character Doc, who owns the store where Tony works. This is one of our first hints of how this West Side Story will operate by a different script than the one created six decades ago.
That new screenplay will be by Tony Kushner, who, in addition to his masterpiece drama Angels in America, wrote the book to the underrated Broadway musical Caroline, or Change. Justin Peck (Tony winner for Carousel) has the massive job of creating new choreography for a title closely associated with Jerome Robbins's iconic dance-fight sequences. (Do you instantly picture a guy snapping his fingers below his raised knees when you think of West Side Story? Robbins is the reason why.) Altogether, it looks like we can expect big changes from this remake.
Perhaps the most surprising member of the new creative team is the film's director, Steven Spielberg. Best known for his action-adventure and sci-fi blockbusters, Spielberg has long harbored a desire to direct movie musicals. A populist filmmaker with a knack for showmanship and high emotion, he might just prove to be the ideal movie-musical director (if the glitzy opening sequence of Indiana Jones and the Temple of Doom is any indication).
Has a movie musical ever been remade like this?
Yes, although it is still somewhat rare compared to the long tradition of stage revivals. The most notable example is Show Boat, which was made as a part-talkie in 1929, almost immediately remade as an all-sound movie musical in 1936, and then lavishly reimagined in Technicolor for MGM in 1951. Other remade movie musicals include State Fair (1945 and 1962), Fame (1980 and 2009), and Footloose (1984 and 2011, although neither could be categorized as book musicals in the strictest sense).
Then there are the Disney remakes of its animated properties into live-action movie musicals, like 2017's wildly successful Beauty and the Beast. That film grossed $1.2 billion worldwide, all but assuring that we will see remakes of all of Disney's most popular titles from the animated musical renaissance of the '80s and '90s.
A Star Is Born has given birth to four iterations (1937, 1954, 1976, and 2018), all with different plots and music. To a lesser extent, all of these remakes feature revised scripts and scores, which is one of the many good artistic reasons for creating them.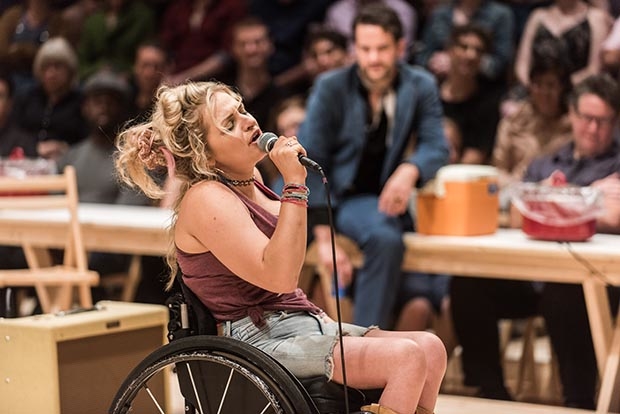 What's the point of a remake when we can always watch the old movie?
On first consideration, it would seem that Broadway revivals make more sense than film remakes: A great musical might spend decades off the Broadway stage before it returns to dazzle a whole new generation of theatergoers. Conversely, movies live forever on the DVD shelf, or can be instantly accessed through streaming services. There's always a way to see them.
But a huge part of the joy of Broadway revivals is seeing how new directors, designers, and performers approach material we think we know. Sometimes, we even discover things about that show we never saw before. That's certainly the case with the new Broadway revival of Oklahoma!
Revivals also give writers an opportunity to reimagine their own work, retrofitting it for a new time and cast. Musical theater composers like Kander & Ebb (Cabaret) and Stephen Sondheim (who penned the lyrics to West Side Story) have enthusiastically leapt at the opportunity to revise their shows. It's an inspiring assertion of musical theater as a living art form, and filmmakers should have that same opportunity for movie musicals.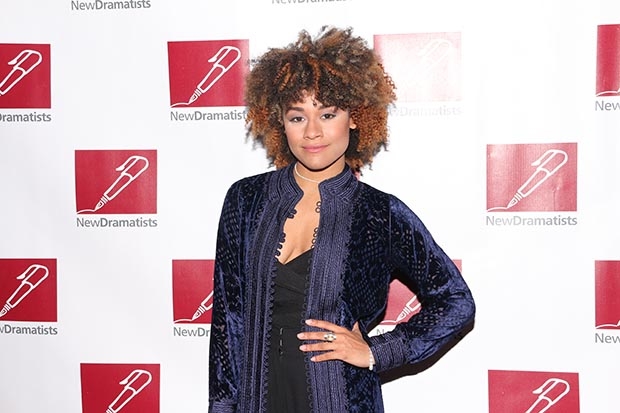 Is this the beginning of a trend?
That depends on how well West Side Story does at the box office. While Disney is full-steam-ahead with its movie-musical remakes (Aladdin and The Lion King both come out this year), other studios have yet to fully jump onboard. But if West Side Story proves to be a big hit, it is likely that we will see production companies lining up to take a crack at classic titles, some of which could really use a remake. (Is anyone actually happy with the status quo when it comes to Hello, Dolly! and A Chorus Line?) Even if you think West Side Story is oh so pretty and shouldn't be touched, you can probably think of a few movie musicals you'd like to see receive an extreme makeover.
UPDATE (March 26): TriStar Pictures has acquired the rights to Guys and Dolls and is planning a remake.