The Monty Python Gang Is Getting Back Together for a New Stage Show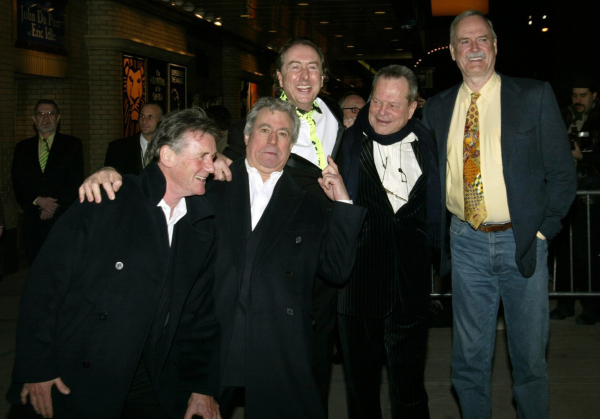 All signs point to an impending Monty Python reunion. The group's five surviving members will be reuniting for a new stage show, it has been reported on WhatsOnStage and elsewhere.
"We're getting together and putting on a show – it's real," Terry Jones told the BBC. Further details of the show will be announced at a press conference on Thursday at the Playhouse Theatre, where the Monty Python musical Spamalot is currently playing. Jones, John Cleese, Terry Gilliam, Eric Idle, and Michael Palin will attend the conference.
For more information, read WhatsOnStage's report here.