The Hypocrites No Longer Eligible for Non-Equity Jeff Awards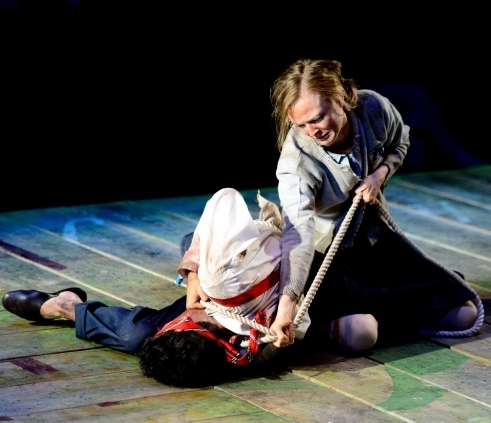 The Hypocrites, the Chicago-based theater company that was previously announced to be leading the pack of non-equity Jeff Award nominees, will no longer be eligible for the awards.
Sean Graney, who recently resumed his post as artistic director of the Hypocrites, informed the Joseph Jefferson Awards Committee that he just learned the theater company had been operating under an Equity CAT-N contract for the duration of the 2014-15 non-equity season. Over the past year, requests for judging its productions were made to the Non-Equity Wing without the committee having knowledge of the company's Equity status.
The committee had been aware that two of the company's productions featured Equity actors, but they were assumed to be performing on guest contracts, which it has now been confirmed they were not. As a result, the Hypocrites' productions are no longer eligible for consideration in the Non-Equity Wing, and its 15 nominations have been rescinded. The productions in question will now be shifted to the Equity Wing for awards consideration during its current season, which commenced on August 1, 2014, and will end on July 30.
To read the complete amended list of nominees, click here.