The 11 Best Broadway Debuts of 2017
This year was filled with amazing Broadway debuts of young performers and seasoned veterans alike. Here are our picks, in alphabetical order, for the most dazzling debuts of 2017.
---
Cate Blanchett
The Present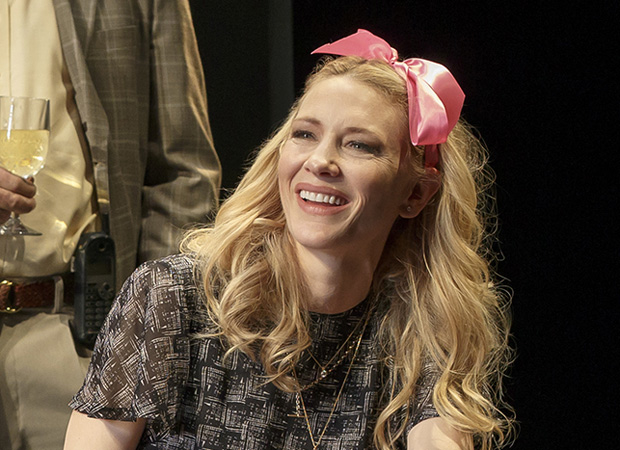 Cate Blanchett is one of the biggest movie stars in the world, but until last January, she had yet to take a bow on Broadway. That changed in Andrew Upton's The Present, a modern adaptation of a little-known Anton Chekhov play. Blanchett starred as Anna Petrovna, the widow of a tyrannical general who invites family and frenemies to a celebration of her 40th birthday. It seemed only natural in this play set in 1990s Russia that Blanchett's character was the only one wearing stylish clothes. The sight of her stomping over the misty Russian countryside in her knee-high boots riding boots perfectly symbolized Blanchett's Broadway blitzkrieg, a performance as commanding and magnificent as anything she's done on film. We were looking forward to this debut — and it did not disappoint.
---
Jon Jon Briones
Miss Saigon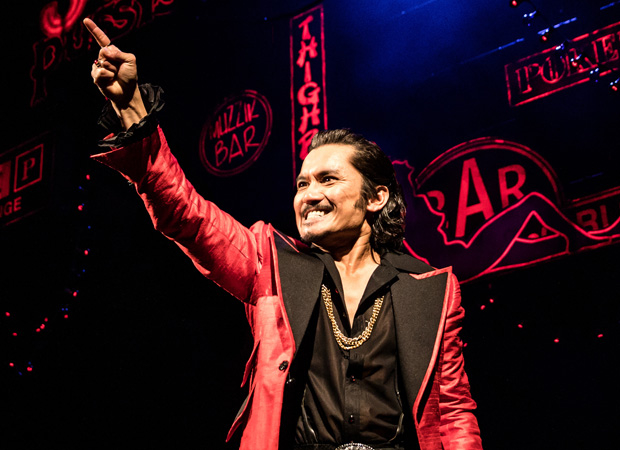 Whatever your social-justice outlook, Boublil and Schönberg 's Vietnam War musical Miss Saigon can be a hard watch, and if you're someone sensitive to issues like racial stereotyping and misogyny, the experience can be even tougher. That's why Jon Jon Briones's performance of The Engineer's 11 o'clock number, "The American Dream," is a breath of fresh air. Throughout the production, Briones (who made a career out of playing The Engineer before making his Broadway debut with the role) infuses his character with realism and nuance. In "The American Dream," he's remains fully invested in his (largely abhorrent) character while providing a sorely needed critical look at a social environment that had a hand in creating not just the Vietnam War but also Miss Saigon itself.
---
Iestyn Davies
Farinelli and the King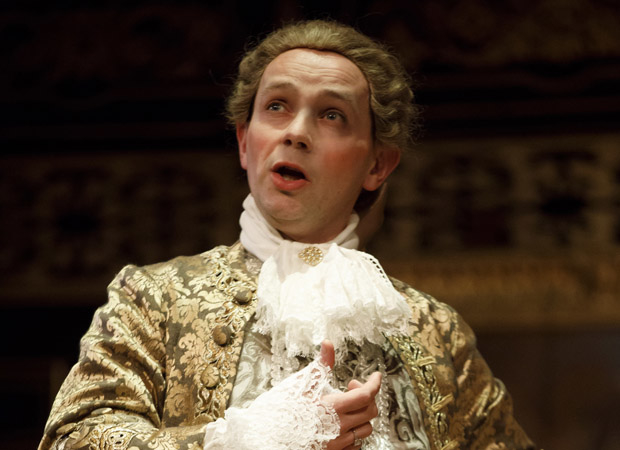 It has become commonplace for movie stars to make a pilgrimage to Broadway, but Renée Fleming and Iestyn Davies are leading the way for crossover opera stars. Davies plays the voice of Italian castrato Farinelli in Claire van Kampen's Farinelli and the King, in which he performs nine baroque arias. Interpreting the numbers with sensitivity and precision, he fills the cozy confines of the Belasco Theatre with his sky-high yet shockingly resonant vocals. He's one of the most in-demand countertenors on Earth at the moment, so you won't want to miss this opportunity to hear him in a Broadway house. Like Farinelli before him, Davies is a singer people will be talking about for ages.
---
Beanie Feldstein
Hello, Dolly!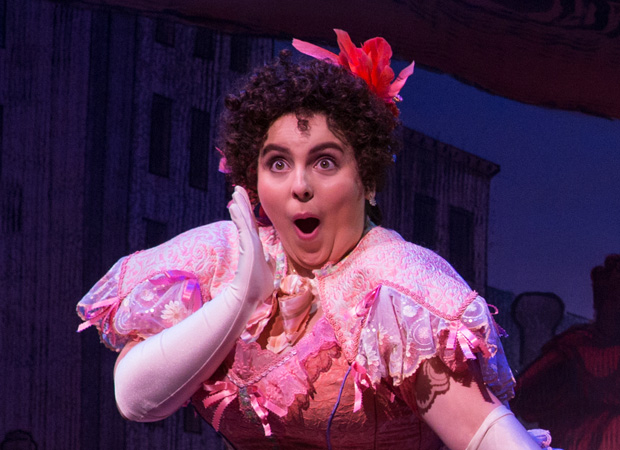 In a sea of familiar faces — Bette Midler, David Hyde Pierce, Gavin Creel, and Kate Baldwin among them — there was one young actor in Jerry Zaks's Broadway revival of Hello, Dolly! we didn't recognize. The wonderfully named Beanie Feldstein, the 24-year-old younger sister of Hollywood favorite Jonah Hill, plays a relatively small role as hat shop assistant Minnie Fay, but, as we said in our review, "She steals every scene she can get her hands on, and we love her for it." Her exceptional Broadway debut this year will not be forgotten, and when she becomes a huge star (thanks also in part to her equally impressive turn in Greta Gerwig's film Lady Bird), we'll look back on her humble beginnings with a big dopey grin signifying that we knew her when.
---
Janeane Garofalo
Marvin's Room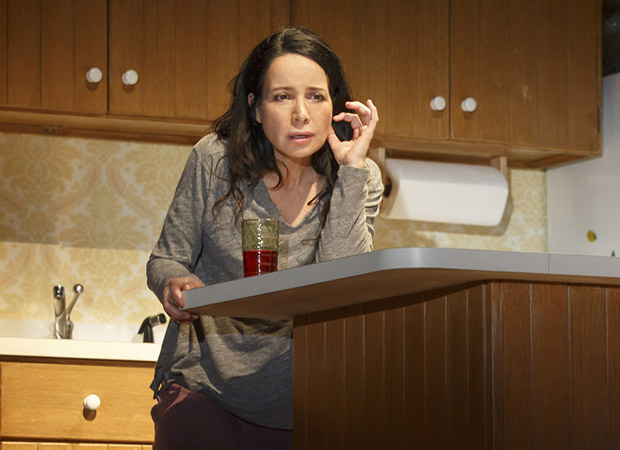 Roundabout Theatre Company's revival of Marvin's Room marked the Broadway debut not only of Scott McPherson's comedy-drama but also of Janeane Garofalo, playing Lee, the estranged sister of Bessie (Lili Taylor), whose leukemia diagnosis finally brings them back together. As a comedian and screen actor, Garofalo has often fashioned a performing style out of an affectless deadpan, which would seem out of place in an open-hearted weepie like McPherson's. But Lee turns out to be a perfect fit for Garofalo —consistently and poignantly creating a character who uses cynicism as a shield. It's the kind of acting that's easy to underrate, since Garofalo is not the kind of performer to knock you out with technical fireworks. But her sly underplaying offers a vivid contrast to Lili Taylor's overt emotionalism, thus blessedly drying out the sentimentality inherent in McPherson's rather maudlin material. In her stage debut, it's Garofalo's subtlety that quietly impresses the most.
---
Sas Goldberg
Significant Other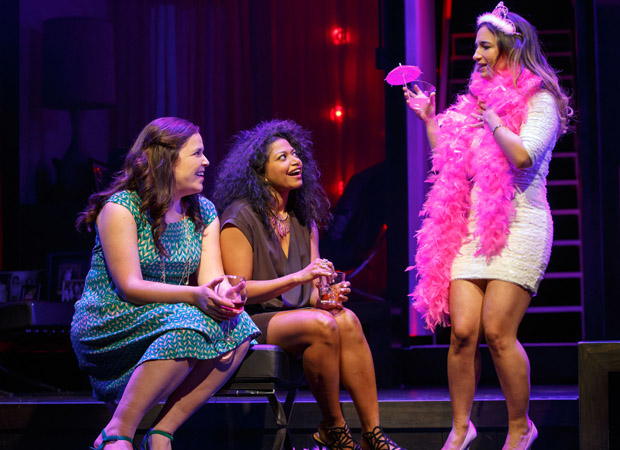 Sas Goldberg originated the role of Significant Other's no-filter, all-chutzpah Kiki at the Laura Pels Theatre in 2015. When the show transferred to Broadway two years later, she went with it. The transfer marked her Broadway debut — and what an entrée. Delivering the first lines of Joshua Harmon's play in a tiara and pink feather boa at a volume that screamed drunk bachelorette, Goldberg charmed the audience through her character's obnoxiousness. "I'm gorgeous. I'm amazing," Kiki gushes. Also ludicrous, and that's why we loved her. Although Significant Other's time on Broadway has come to an end, Goldberg's is likely just beginning.
---
Hailey Kilgore
Once on This Island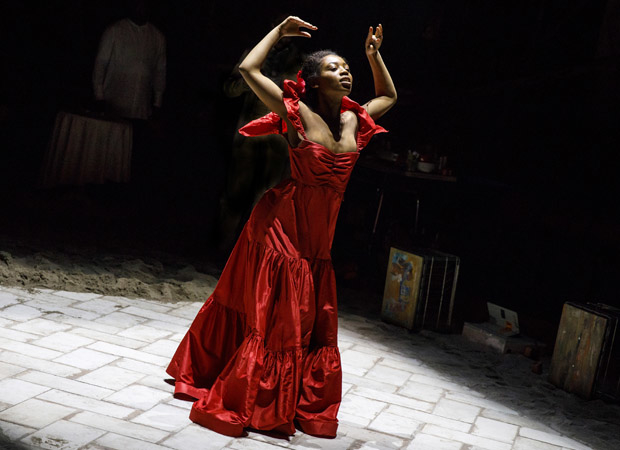 There are some Broadway debuts that you anticipate, and then there are some that sneak up on you. Eighteen-year-old Hailey Kilgore was one of those pleasant surprises, slipping in under the wire just this month with her standout performance in Michael Arden's revival of Once on This Island. Her casting was the product of an international search for an unknown talent, and the gamble paid off with an actor who immerses herself in the world of Ti Moune and her journey from the naïveté of youth to the disillusionment of maturity. This may be Kilgore's first turn on Broadway, but she's giving a performance that guarantees it won't be her last.
---
Bruce Springsteen
Springsteen on Broadway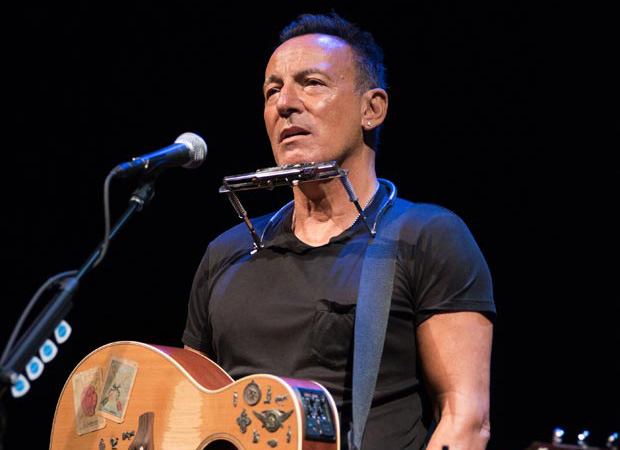 The last thing Bruce Springsteen needed to do to impress us was conquer Broadway, but to truly become the Boss of all things, that's exactly what he did by mounting a solo show at the Walter Kerr Theatre. A departure in style, tone, and length from his four-hour-plus arena shows, this stripped-down, two-hour evening is just Springsteen, a piano, and a couple of guitars (plus his wife, Patti Scialfa, for two duets). In the process, he allows audiences to have an intimate, up-close view of a rock god as a human being, and they'll never forget it.
---
Ari'el Stachel
The Band's Visit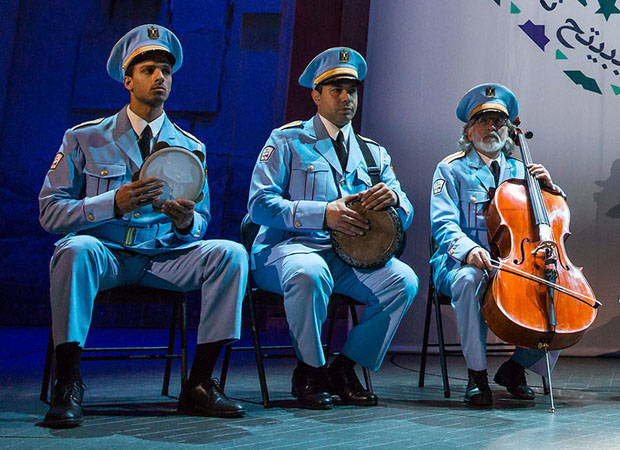 Ari'el Stachel's Broadway debut feels not unlike the jazz he frequently references in "The Band's Visit." His style of playing band member Haled unfolds slowly at first, offering the audience his seemingly goofy go-to pick-up line: "Do you like Chet Baker?" While he initially charms us with his boyishly innocent tone, as the show progresses, he reveals a counterpoint: This is a man who has mastered how to play the game of love, but it's a game he'll soon be benched from playing. With a voice as smooth as Baker's cool jazz tones, Stachel's Haled melts hearts and helps to ground this production. We have no doubt that Stachel will continue to surprise us with his emotionally deep characters and affable charm.
---
Brendon Urie
Kinky Boots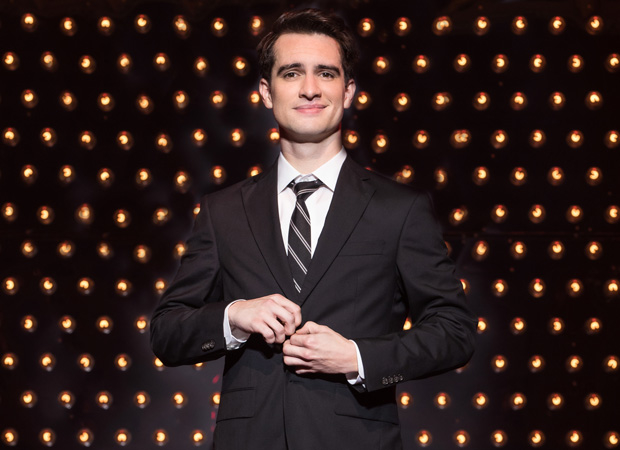 Now and then, replacement casting warrants a return trip to a show, and Brendon Urie's run as Charlie Price in Cyndi Lauper and Harvey Fierstein's Kinky Boots meant that we definitely had to go back. The Panic! at the Disco front man was the perfect match for Lauper's pop-rock score, putting his killer vocal range to good use and impressively soaring through power numbers like "Soul of a Man." His performance was filled with heart, which fit the tone of the show itself like a glove, and now that he's been bitten by the Broadway bug, hopefully Urie will be a frequent presence on the Great White Way.
---
Adina Verson
Indecent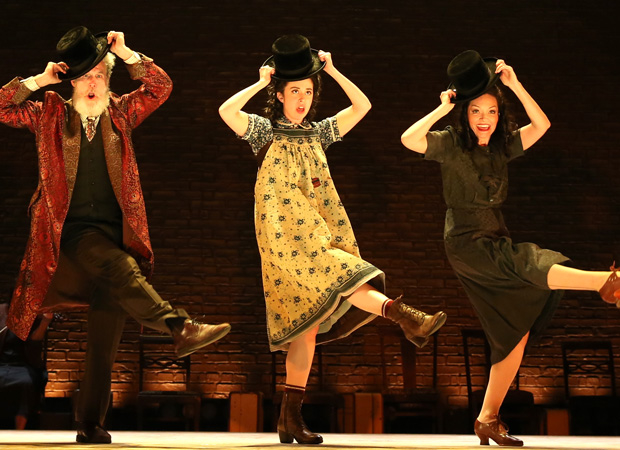 Indecent was one of the most warmly received plays of last season, garnering accolades not only for Paula Vogel's affecting book but also Rebecca Taichman's lyrical direction and, perhaps most of all, the tireless cast. All of the performers in Indecent's seven-person ensemble came to Broadway by way of the production's earlier runs at the La Jolla Playhouse and Vineyard Theatre, and for Adina Verson, that long journey paid off with a well-deserved Broadway debut. Like most of her castmates, Verson masterfully took on several roles throughout each performance, but it was her portrayal of Rifkele in God of Vengeance (Indecent's play within a play) that can be credited with giving the production its heartbreaking transcendence. The innocent daughter of a strict Jewish brothel-owning father, Rifkele falls for one of her father's prostitutes. As the smitten ingenue, Verson broke our hearts every time she escaped through her window to dance with her love in the rain.