Sylvester Stallone Joins Andy Karl and the Cast of Rocky for Their First Broadway Curtain Call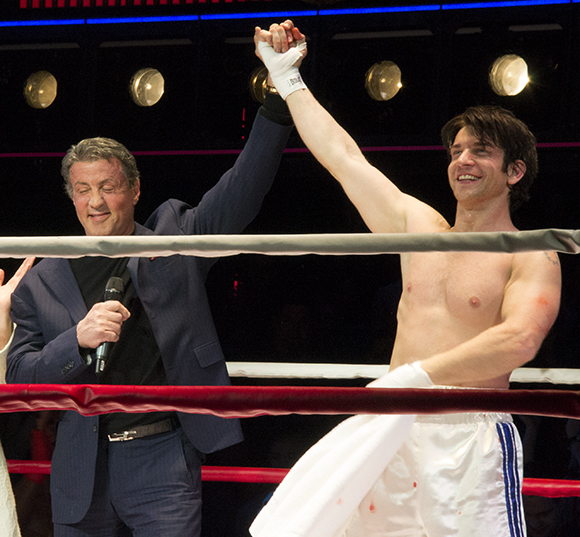 Sylvester Stallone brought Rocky to Broadway on Thursday, February 13, joining the cast of the new musical adaptation of his classic film onstage during the curtain call of their first preview at the Winter Garden Theatre. Andy Karl leads the cast of the show in the title role, with Margo Seibert as Adrian, Dakin Matthews as Mickey, Terence Archie as Apollo Creed, Jennifer Mudge as Gloria, and Danny Mastrogiorgio as Paulie. With a score by Lynn Ahrens and Stephen Flaherty, a book by Stallone and Thomas Meehan, choreography by Steven Hoggett and Kelly Devine, and direction by Alex Timbers, the production officially opens March 13.
Click here for more information on the production.
Click here for tickets.