Sting's The Last Ship Announces Broadway Lottery Policy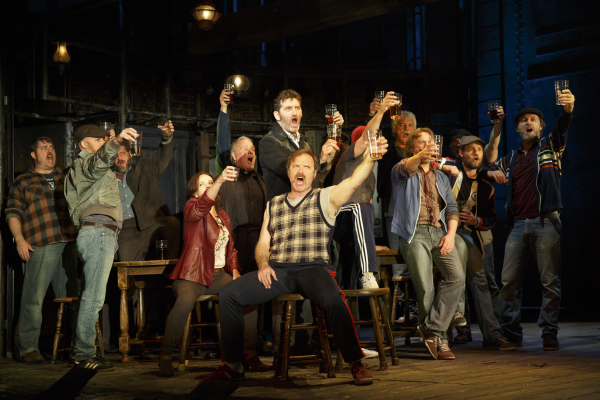 The Broadway musical The Last Ship has announced plans to offer a lottery for $30 tickets before each performance. Entries will be accepted at the Neil Simon Theatre box office beginning two and a half hours before each performance. Two hours before curtain, names will be drawn at random for a limited number of tickets.
Winners must be present at the time of the drawing and show valid ID. Each winner may purchase up to two tickets, which must be purchased in cash. Tickets are subject to availability. Only one entry is allowed per person.
The Last Ship features music and lyrics by Sting and a book by John Logan and Brian Yorkey. It tells the story of Gideon Fletcher, a young man from the English seafaring town of Wallsend, who leaves his life behind to travel the world — only to return a decade later to find out that what he deserted is more than he ever could have imagined.
The cast of The Last Ship features Michael Esper, Rachel Tucker, Jimmy Nail, Fred Applegate, Aaron Lazar, Sally Ann Triplett, and Collin Kelly-Sordelet. The ensemble includes Eric Anderson, Ethan Applegate, Craig Bennett, Dawn Cantwell, Jeremy Davis, Bradley Dean, Alyssa DiPalma, Colby Foytik, David Michael Garry, Timothy Gulan, Shawna M. Hamic, Rich Hebert, Leah Hocking, Todd A. Horman, Sarah Hunt, Jamie Jackson, Sean Jenness, Drew McVety, Johnny Newcomb, Matthew Stocke, Cullen Titmus, and Jeremy Woodard.
For tickets and more information, click here.