SPACE on Ryder Farm Opens 2018 Applications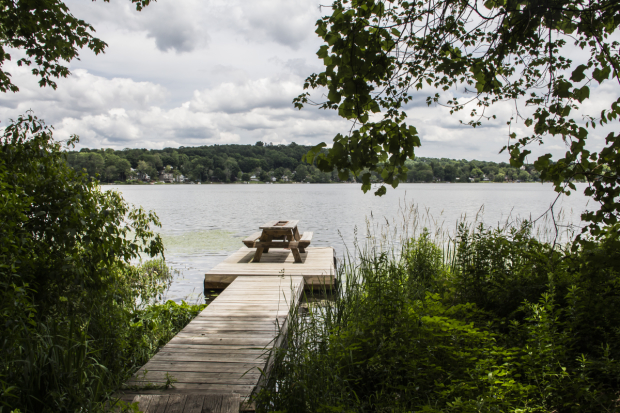 Applications are now open for the 2018 season at SPACE on Ryder Farm. Now in its eighth season, SPACE is a nonprofit residency program for artists and activists housed on a 222-year-old working organic farm in Brewster, New York. The program will run June-October, 2018.
Individuals and groups in all creative disciplines are encouraged apply for SPACE's signature programs:
—The Working Farm (SPACE's resident writers' group, offers eight playwrights or composers-lyricists five nonconsecutive residency weeks on Ryder Farm to develop new work)

—The Family Residency (offered in association with the Lilly Awards, supports working parents and their children by providing structured work time for the parent-artists, creative and nature-focused programming for children, as well as dedicated family time)

—The Greenhouse Residency (offers early career playwrights a weeklong residency on Ryder Farm for writing, research, and professional development, including one-on-one sessions with playwright mentors)

—Creative Residencies (provide artists and activists one- or two-week residencies to create away from the stress and noise of everyday life and to be in the company of others)

—Creative Solutions Symposium (provides a weeklong residency for social justice organizations to advance planning for creative social justice initiatives)

—Institutional Residencies (provide arts and nonprofit organizations with time and space to hold strategic planning retreats, workshop projects, and convene artist groups, fellows, and grantees)
Residencies at SPACE range from one to five weeks and are centered around three communal farm-fresh meals daily. Residents are provided housing, meals, artistic support, and access to 130 acres of organic farmland. Aligned with SPACE's core belief that inclusion, equity, support, and radical hospitality are not only important to creating art, but are vital in creating dialogue that leads to lasting change, as of 2017 all individual and small group residences are fully subsidized. Additionally, SPACE endeavors to grant at least 50% of residencies to persons of color and underrepresented voices.
The deadline for applications is 11:59pm on January 10th, 2018.