Sleep No More to Close Off-Broadway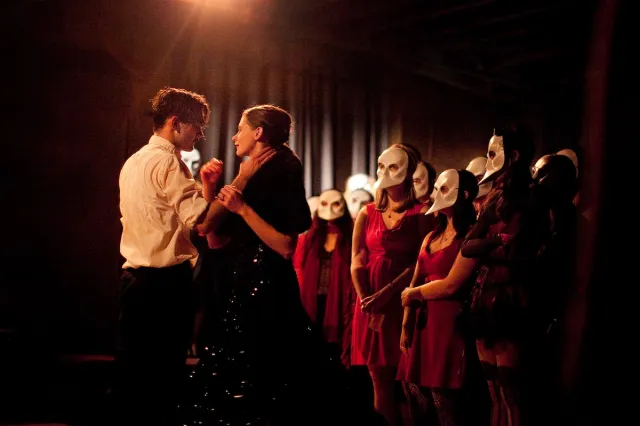 Sleep No More, the immersive show that invites audiences into a haunted hotel to witness a Jazz Age spin on Macbeth, will end its run on January 28, 2024, after playing exactly 5,000 performances. The show began previews at the McKittrick Hotel (which was created specifically for the production) on March 7, 2011.
Originating in London, Sleep No More was created by Punchdrunk (Felix Barrett and Maxine Doyle, directors) and produced by Emursive (co-founders Jonathan Hochwald, Arthur Karpati, Randy Weiner) in association with Rebecca Gold Productions.
Taking place over several floors and offering audience members near-total freedom movement (or at least the illusion of it) Sleep No More attracted a loyal audience of repeat viewers to its choose-your-own-adventure style of theater. TheaterMania's review proclaimed, "Sleep No More is the closest you can come to being inside a video game."
"It is the end of an era," said Punchdrunk's Felix Barrett and Maxine Doyle in a joint statement, "but thrilling to know that the Sleep No More adventure is not finished. The production lives on in Shanghai, now in its 7th year, and we are excited to be exploring new productions internationally."
Plans are currently underway for The Last New Year's Eve, the McKittrick Hotel's final extravaganza of 2023. Details, including the method for requesting access, will be announced shortly.