Shia LaBeouf to Make Stage Debut in David Mamet World Premiere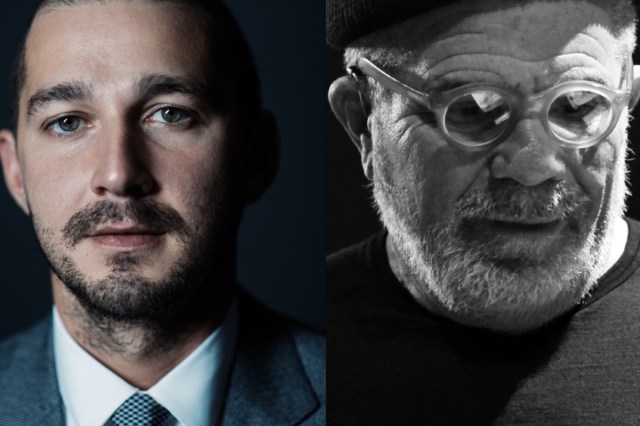 Shia LaBeouf (Transformers) will make his stage debut in Henry Johnson, a world-premiere play by Pulitzer Prize winner David Mamet. Directed by Marja-Lewis Ryan, performances will run from September 1-24 at the Electric Lodge in Venice, California.
Henry Johnson follows the plight of a man after an act of compassion upends his life. In addition to LaBeouf, the cast will feature Academy Award nominee David Paymer (Mr. Saturday Night), Dominic Hoffman (Grey's Anatomy), and Evan Jonigkeit (X-Men: Days of Future Past), who takes on the show's title role.
LaBeouf was poised to make his Broadway debut in 2013 in a revival of Lyle Kessler's Orphans, but was fired from the production after clashing with co-star Alec Baldwin. The actor offered the following statement about the upcoming Mamet premiere:
"I am incredibly grateful to have the opportunity to work with David Mamet. His talent and creativity are unparalleled, and it is truly an honor to collaborate with arguably our greatest living playwright. Henry Johnson is a unique and compelling story. It has not only inspired me but has also pushed me to grow as a performer. Marja's guidance and mentorship have been invaluable, and I am grateful for the knowledge and wisdom Evan has shared with me. Working with these artists has deepened my appreciation for the power of storytelling. I am immensely thankful for the chance to learn from and build with them."