Sanaz Toossi's English Wins 2023 Pulitzer Prize for Drama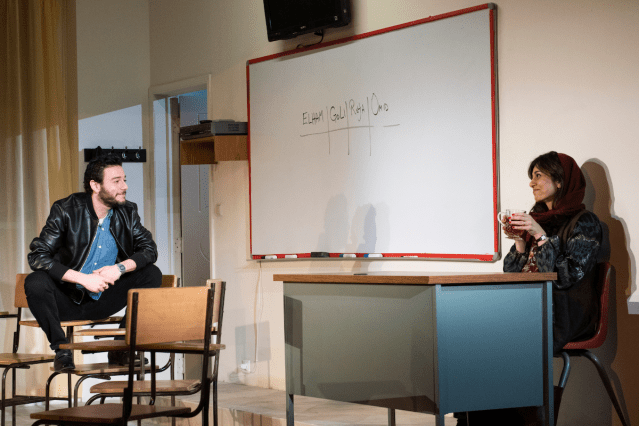 Sanaz Toossi's English has won the 2023 Pulitzer Prize for Drama. Set in an English language class in Karaj, Iran, the drama quietly unpacks the aspirations and disappointments of Iranians living under the Islamic Republic in the months leading up to the 2009 Green Movement.
English made its world premiere at Atlantic Theater Company in February of last year in a co-production with Roundabout Theatre Company. TheaterMania's review observed, "Not everything is explicit, mysteries are allowed to linger, and the unsaid regularly hovers over the stage in moments of exquisite dramatic tension. English feels like a breath of fresh air when so many new plays seem to follow a thesis with which the playwright delights in bludgeoning the audience. It's a remarkably mature off-Broadway debut for Toossi."
Toossi was honored with an Emerging Artist citation from the New York Drama Critics' Circle last spring, the second in the Circle's history.
Aleshea Harris's On Sugarland and Lloyd Suh's The Far Country were also honored as finalists. You can read TheaterMania's review of On Sugarland here. You can also read our review of The Far Country here.