Samuel L. Jackson to Lead Film Adaptation of The Piano Lesson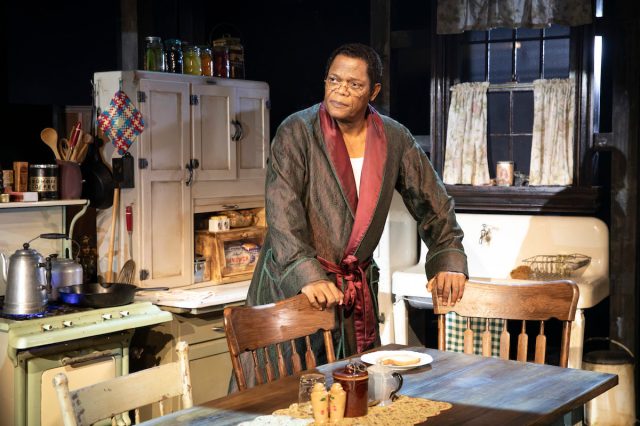 Samuel L. Jackson is set to star in a film adaptation of August Wilson's The Piano Lesson. Jackson played Doaker Charles in the revival of the play last fall, and he understudied the role of Boy Willie in the original Broadway production.
Jackson will be joined by several members of the revival cast, including John David Washington (who played Boy Willie), Ray Fisher (who played Lymon), and Michael Potts (who played Wining Boy). Danielle Deadwyler and Corey Hawkins have also been announced as part of the cast.
Set during the Great Depression, The Piano Lesson tells the story of a southern Black family, part of which has relocated to Pittsburgh with a cherished family heirloom: an intricately carved upright piano that depicts the faces of their ancestors. Boy Willie has traveled to Pittsburgh to sell the piano and use the capital to buy land down south, but his sister, Berniece, is reluctant to part with this precious piece of their heritage.
The movie will be directed by Malcolm Washington, with a screenplay by Washington and Virgil Williams. The producers are Denzel Washington and Todd Black, with executive producers Constanza Romero, Jennifer Roth, and Katia Washington.
No details about the production timeline or release date have been revealed.
You can read TheaterMania's review of the Broadway revival of The Piano Lesson here.