Rodgers & Hammerstein's Carousel to Return to Cinemas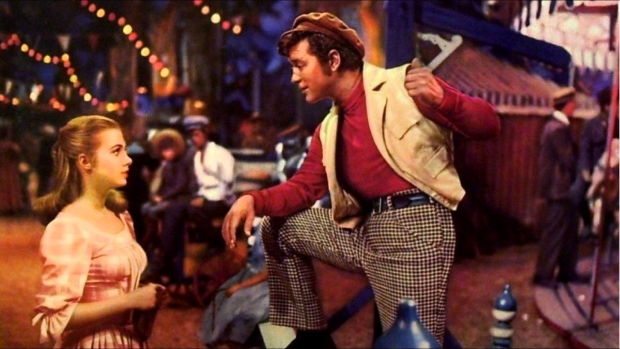 Fathom Events has announced that the 1956 film adaptation of Rodgers & Hammerstein's Carousel will return to cinemas for two days this January. In celebration of the film's 60th anniversary, it will be shown in movie theaters across the country on Sunday, January 8, and Wednesday, January 11, 2017 from Fathom Events and 20th Century Fox.
Screenings will be held at 2pm and 7pm local time on both dates, playing in its original CinemaScope 55 aspect ratio. The screenings will also include an exclusive interview with Carousel star, Shirley Jones, and Rodgers & Hammerstein President, Ted Chapin.
"Carousel has always been dear to me, a film that remains beautiful, challenging and inspiring," said Jones in a statement. "It was 60 years ago that we immortalized Rodgers & Hammerstein's gorgeous musical, but when I think back on the memories it feels like no time at all has passed. I hope both longtime fans and new audiences will find it just as fresh and just as wonderful as ever."
Directed by Henry King, Carousel stars Gordon MacRae as Billy Bigelow and Shirley Jones as Julie Jordan. The musical features a score of classic showtunes, including "Soliloquy," "What's the Use of Wond'rin," "June Is Busting Out All Over," and "You'll Never Walk Alone."
Also coming to cinemas this winter will be Dirty Dancing, celebrating its 30th anniversary. Screenings will be held January 29 and February 1, 2017 at 2pm and 7pm.