Rodgers and Hammerstein's Allegro Extends Its Classic Stage Company Run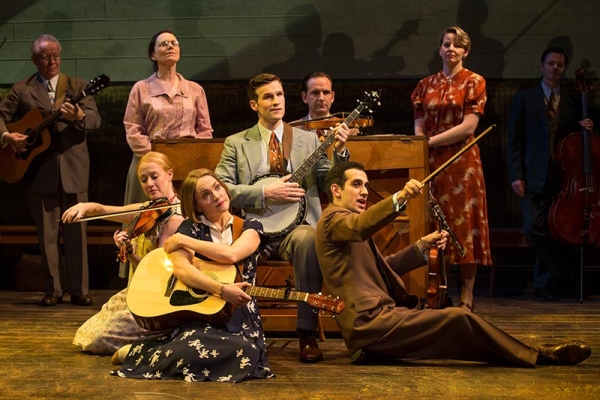 Classic Stage Company's revival of Rodgers & Hammerstein's Allegro, directed by John Doyle, has extended its off-Broadway run through December 14. The production, which began performances November 1, was originally scheduled to run through December 7.
Allegro, which premiered on Broadway in 1947, follows the life of average American citizen Joseph Taylor Jr. from the day of his birth in 1905 to the middle of the Great Depression when he realizes that success isn't all it's cracked up to be.
The company is led by Claybourne Elder as Joseph Taylor Jr, with Elizabeth A. Davis as Jenny Brinker, Malcolm Gets as Dr. Joseph Taylor, Alma Cuervo as Grandma Taylor, Jane Pfitsch as Emily, Jessica Tyler Wright as Marjorie Taylor, Maggie Lakis as Hazel, Megan Loomis as Beulah, George Abud as Charlie Townsend, Paul Linkon as Brook Lansdale, Randy Redd as Dr. Bigby Denby, and Ed Romanoff as Ned Brinker.
The creative team includes Ann Hould-Ward (costume design), Jane Cox (lighting design), and Dan Moses Schreier (sound design). Doyle will design the set.
This mounting of Allegro marks its first full New York City revival since the original Broadway production in 1947. A New York City Center Encores! revival took place in March 1994.
For tickets and more information, click here.