Robert Lindsay, Joanna Lumley, Michael Palin to Take Part in Waiting for Godot Reading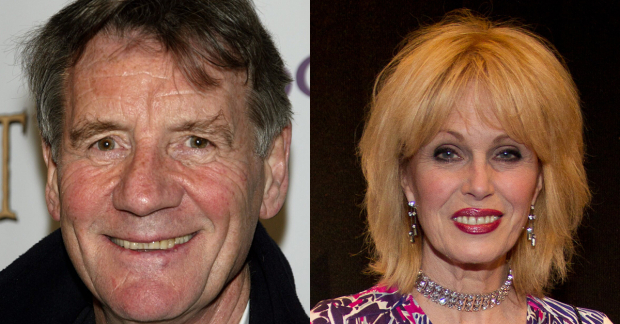 Michael Palin (Monty Python), Robert Lindsay (Me and My Girl), and Joanna Lumley (Absolutely Fabulous will star in a live virtual table read of A Bit of Waiting for Godot on Sunday, June 28.
The live read will take place on Zoom, followed by a live Q&A. Lindsay will play Estragon, Palin will play Vladimir, and Lumley will narrate. Jonathan Church directs.
The England-based reading will be presented by Lockdown Theatre in association with the Royal Theatrical Fund. Tickets aid the Royal Theatrical Fund and cost 35 pounds.