Review: Waiting for Godot, Starring Michael Shannon and Paul Sparks, Still Packs a Wallop — and an Angry One, Too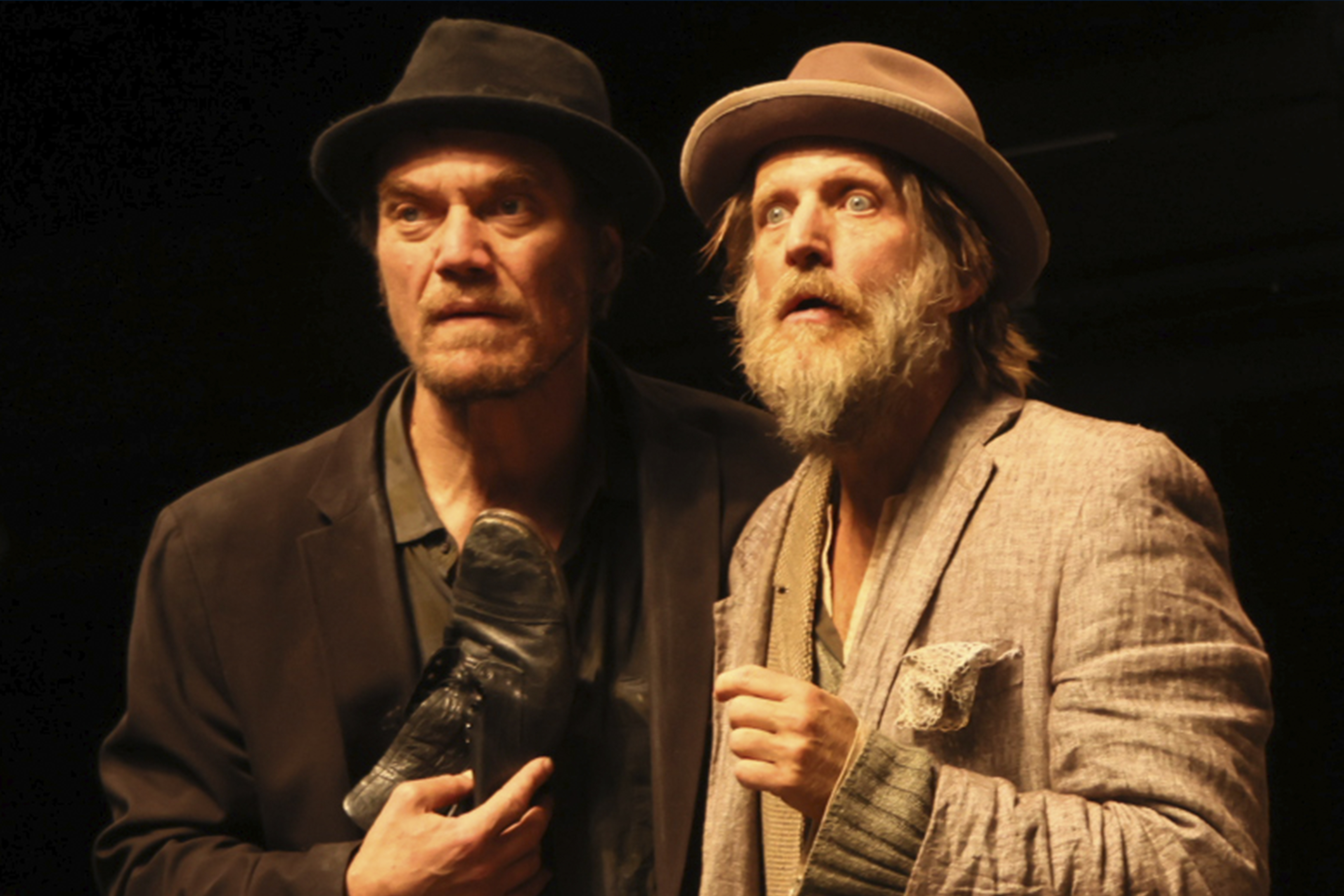 Whenever a new revival of Samuel Beckett's Waiting for Godot comes around, there's usually something wafting in the zeitgeist that taps into the big questions the play poses. How do we go on in a world full of suffering? What is the nature of memory? Why the hell are we here? The first thing that struck me about Theatre for a New Audience's production at the Polonsky Shakespeare Center was how apt a play it is for audiences now that we've experienced the isolation of a pandemic. We know what it's like to spend time in one place doing the same things over and over while our memories blur, days become indistinguishable, and we wait for the whole thing to be over.
During those longueurs, some of us found our tempers wearing thin too. In this revival, directed by Arin Arbus, anger is one of the effects that waiting has had on Estragon, played with growl and grit by Michael Shannon. His version of Beckett's boot-wrestling tramp is prone to snarls, shouts, and overall orneriness. That's not to say that his Estragon doesn't make us laugh; Shannon knows how to deadpan lines to land a joke. But his portrayal gives the play a bitter undertaste that makes this Godot a little less digestible than others I've seen. It's still funny, but it's not fun.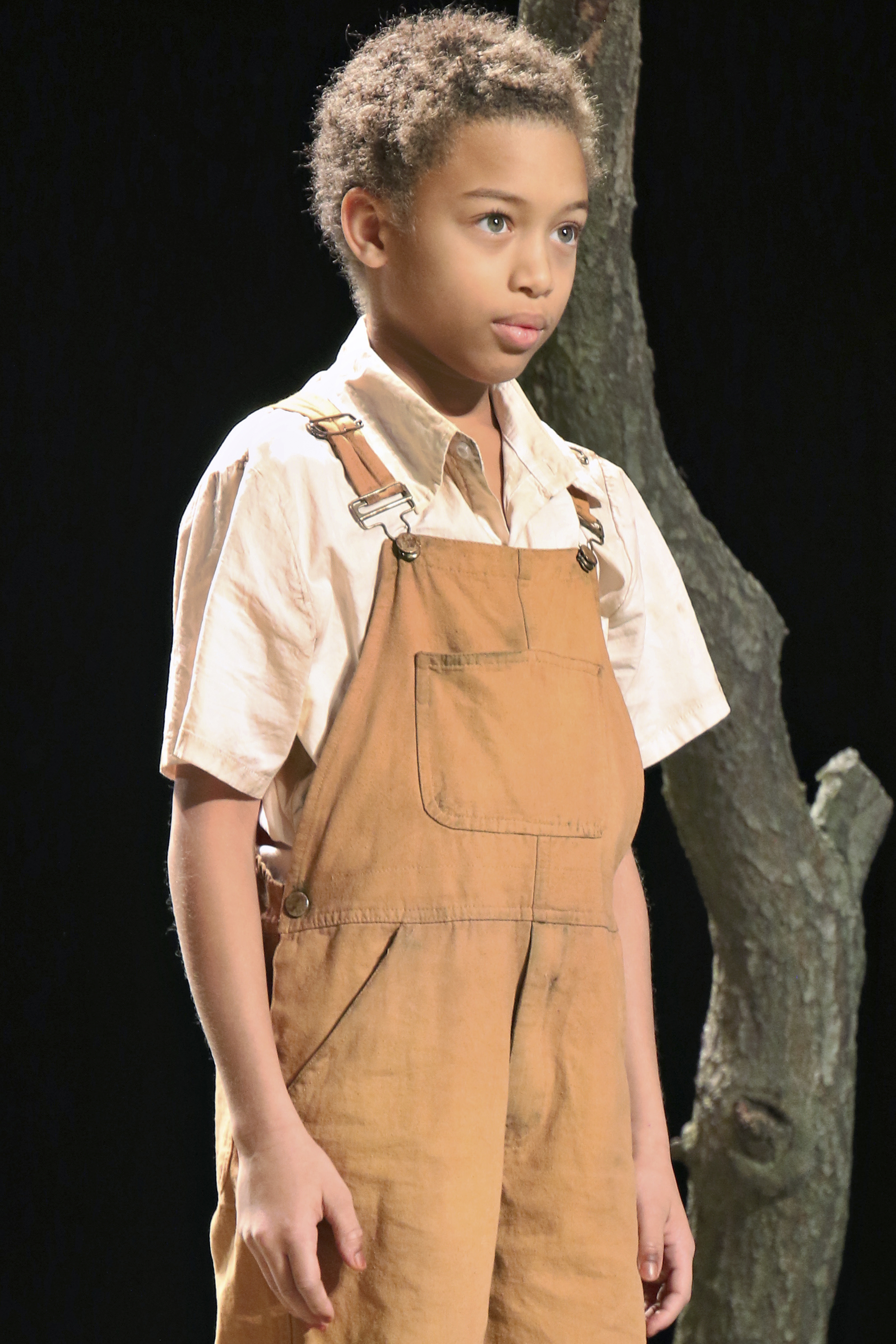 That may be Arbus's intention in this fine if sometimes languid production (running unnecessarily long at two hours and 45 minutes). Gone is the traditional heap of ground and barren landscape that we usually see Estragon mooning away on with his fellow tramp, Vladimir (brilliantly played by Paul Sparks in full-on clown mode). Instead, we find them on a long stretch of an abandoned highway big enough to land a plane on (set design by Riccardo Hernández) that cuts through the middle of the theater and divides the orchestra seating in two. Over the road stretches a large leafless tree that provides no shade from Christopher Akerlind's blazing lighting.
This is where Vladimir and Estragon (wearing appropriately drab jackets and bowlers designed by Susan Hilferty) wait for Godot, a mysterious minister of salvation who promises to come but never does. Each day is like the one before as they talk, joke, eat turnips, insult each other, and contemplate ending it all with a bit of rope tied to that tree. Their only relief from the monotony is the appearance of the tyrannical Pozzo (Ajay Naidu) and his servant Lucky (Jeff Biehl), who stop to banter and toss the men a bone. The day ends with the appearance of a boy (Toussaint Francois Battiste) who tells Vladimir and Estragon that Mr. Godot will not be coming at this time but surely tomorrow.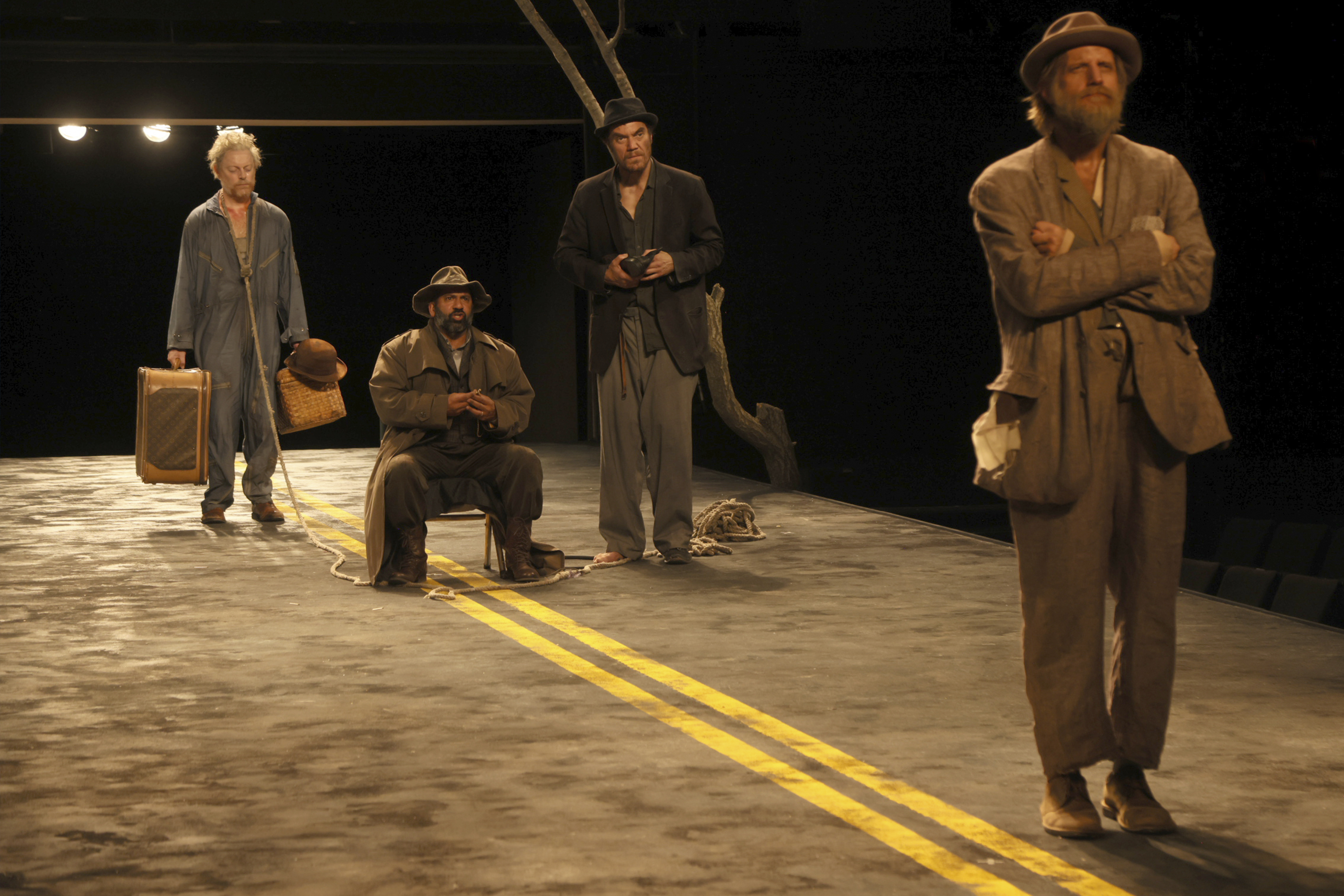 Beckett's meditation on the human condition is chock-full of existential philosophizing, but in the end, he tells us, it's a good sense of humor and relentless hope that keeps us going when we think we can't go on. The play needs those things too for us to get through it. In that respect, Arbus's Godot does a decent job. Naidu's Pozzo is a hilarious caricature of power, and he gives to Pozzo's final speech ("They give birth astride of a grave") a pathos that I've never seen or heard it given before. Biehl's recitation of Lucky's baffling 5-minute monologue is equally enthralling, beginning slowly and crescendoing to babbling madness. It's a shame that the staging of this scene, with Lucky at one end of the road and the others some distance away, makes it difficult to watch it all without feeling like you're at a tennis match.
Other odd choices on Arbus's part end up being distractions, such as the flush of a toilet (sound design by Palmer Hefferan) when Vladimir goes offstage to urinate. Is there a rest stop amid the desolation? Maybe. Whatever the explanation, the joke tanked at the performance I attended — twice. Shannon's surly Estragon also keeps an emotional distance from Sparks's wildly emotive Vladimir, so that the two never achieve the rapport of a comedy team, and that leaves a good deal of the play's humor untapped (the hat-swapping scene is a laughless misfire). It's telling that when the young Battiste enters and charms us with his endearing performance, we breathe a little sigh of relief knowing it's almost over.