Renée Taylor's My Life on a Diet Announces National Tour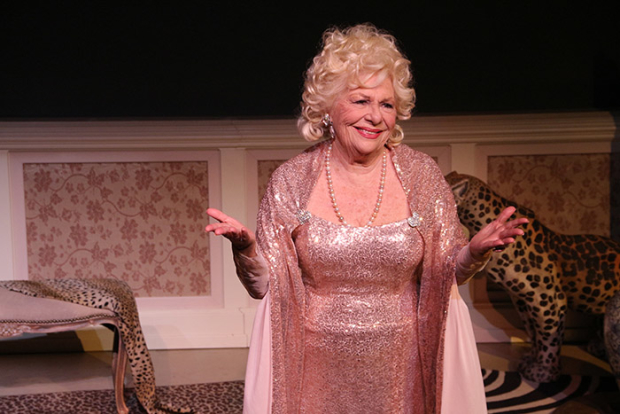 Emmy Award-winning writer and actor Renée Taylor's autobiographical solo comedy My Life on a Diet will launch a national tour this spring with three performances at the Gateway, Performing Arts Center of Suffolk County on March 15 at 8pm and March 16 at 3pm and 8pm. The tour continues with a limited run at the Wallis Annenberg Center for the Performing Arts' Lovelace Studio Theater April 5-14. Dates in other cities across the US and in Canada will be announced in the coming weeks.
In My Life on a Diet, "Renée Taylor (The Nanny) looks back on a life full of memorable roles in Hollywood and on Broadway, and just as many fad diets. A self-described 'diet junkie' who used to think that if she ate like star, she'd just might look and live like one, Renée dishes out both juicy anecdotes about and weight loss tips from Hollywood legends such as Joan Crawford, Marilyn Monroe, and Barbra Streisand. She also shares hilarious and poignant stories about Joseph Bologna, her partner in work and life for 52 years. In telling about her high and lows – on and off the scale – this comedy legend proves the ability to laugh gets you through it all."
My Life on a Diet is written by Taylor and her late husband Joseph Bologna, and was originally directed by Bologna. The play made its New York premiere last summer with an extended run off-Broadway at the Theatre at St. Clements. In November 2018, Taylor won the annual United Solo Special Award for My Life on a Diet for her significant contributions to solo theater.
The production's creative team includes scenic and lighting design by Harry Feiner, costume design by Pol' Atteu, sound design by Christopher Bond, and projection design by Michael Redman. The production manager is Inga McLaughlin, and the general manager is Richard Martin.
The national tour of My Life on a Diet is presented by Julian Schlossberg.