Recent Broadway Star Al Pacino to Receive 39th Annual Kennedy Center Honors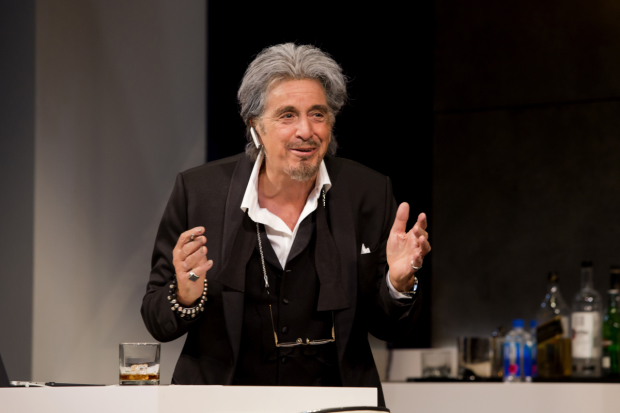 The John F. Kennedy Center for the Performing Arts has announced the selection of five honorees who will receive the 2016 Kennedy Center Honors. The recipients' lifetime artistic achievements will be celebrated in a ceremony on December 4 in Washington, D.C.
Recipients to be honored at the 39th annual national celebration of the arts are Argentine pianist Martha Argerich, rock band the Eagles, gospel and blues singer Mavis Staples, musician James Taylor, and screen and stage actor Al Pacino, who recently appeared on Broadway in David Mamet's China Doll.
The star-studded celebration will take place on the Kennedy Center Opera House stage, produced by Ricky Kirshner and Glenn Weiss of White Cherry Entertainment. Seated with the President of the United States and Mrs. Obama, the Honorees will accept the recognition and gratitude of their peers through performances and tributes.
The President and Mrs. Obama will also receive the Honorees along with the Kennedy Center Board of Trustees at the White House prior to the performance and gala. The 2016 Kennedy Center Honors concludes with a gala dinner in the Grand Foyer. The Honorary Chairs of the 2016 Honors Gala are Buffy Cafritz and Ann D. Jordan.
The Honors will be recorded for broadcast on CBS for the 39th consecutive year as a two-hour primetime special on December 27 at 9pm.