Rebecca Gilman's Swing State to Have New York Premiere This Fall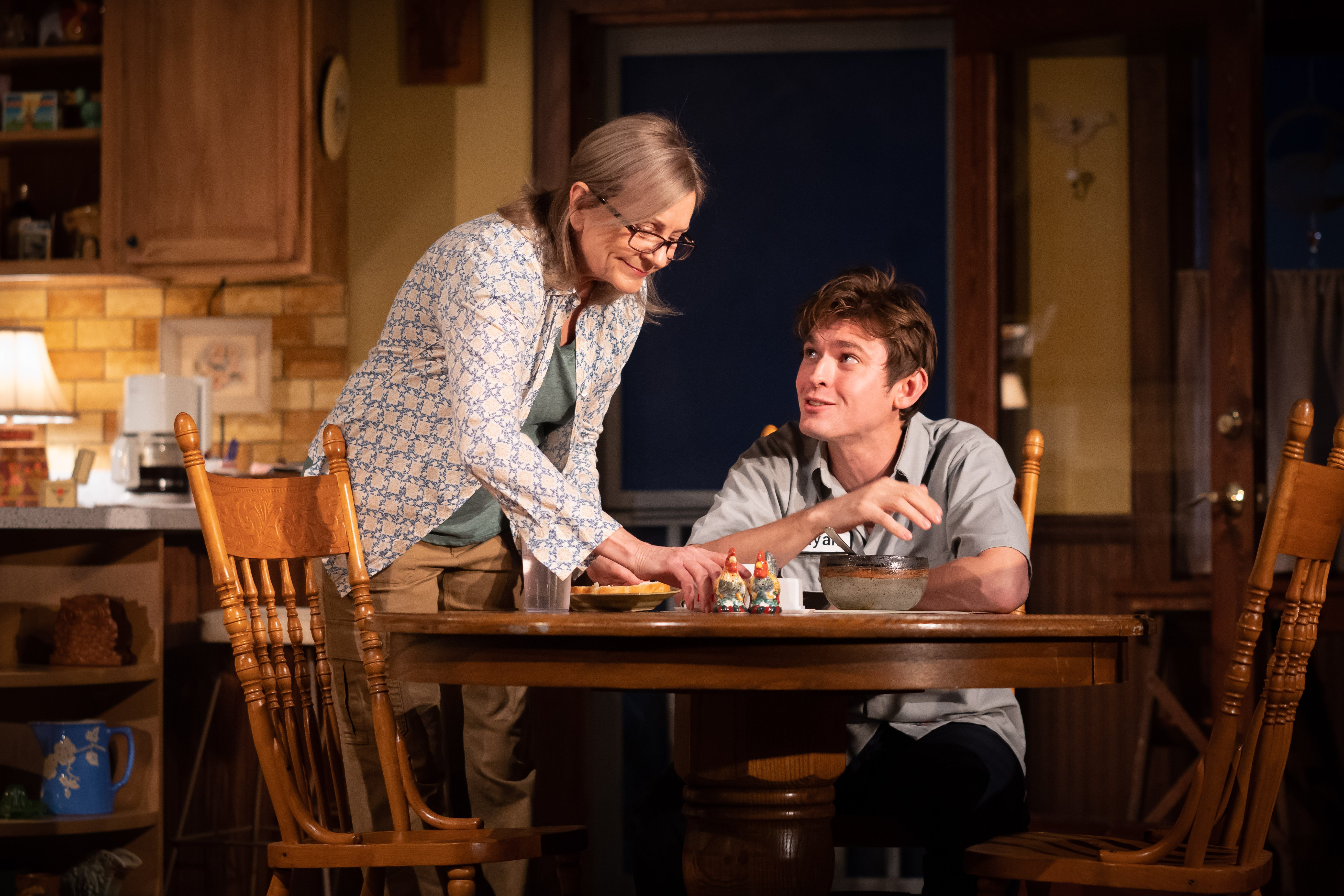 Audible will present the New York premiere of Rebecca Gilman's Swing State this fall at the Minetta Lane Theatre. Performances begin September 8 in advance of a September 17 opening.
Directed by Robert Falls, the production hails from the Goodman Theatre in Chicago and will feature the original Goodman company, made up of Mary Beth Fisher (Peg), Kirsten Fitzgerald (Sheriff Kris), Anne E. Thompson (Dani), Bubba Weiler (Ryan), and understudies Laura T. Fisher, Jessica Ervin, and Jack Lancaster.
Swing State premiered in October 2022 and is described as follows: "Evenings on the prairie are relatively quiet for Peg, a recently widowed woman in rural Wisconsin who still cooks for two. Which doesn't go to waste whenever Ryan, a dear friend with a troubled past, pays her a visit. However, after noticing her husband's toolbox is missing, she places a call to the local authorities—unwittingly setting off a series of events that will forever reverberate through the small community."
The creative team includes Todd Rosenthal (scenic design), Evelyn M. Danner (costume design), Eric Southern (lighting design), Richard Woodbury (original music and sound design), Nick Sandys (fight and intimacy director), and Alice Maguire (properties).
Audible will record and release Swing State as an audio play following its off-Broadway run.