Rachel Dratch Brings Barbara Walters Out of Retirement in Tail! Spin!
There is no typecasting when it comes to the New York stage work of Rachel Dratch. From Shakespeare's Love's Labour's Lost in Central Park to political comedy with off-Broadway's Tail! Spin!, she defines versatility at its best. The actress, comedian, writer, and producer has left an imprint on entertainment with favorite characters cultivated on Saturday Night Live including the depressing Debbie Downer, junior high school boy Sheldon, and Denise opposite Jimmy Fallon's Sully (among others). From TV guest spots on 30 Rock and Billy on the Street to films such as Click and The Hebrew Hammer, the alum of improv comedy troupe Second City is guaranteed to bring in the laughs.
In Mario Correa's Tail! Spin!, a breakout hit from the 2012 New York International Fringe Festival, Dratch reprises the multiple roles she played in the verbatim, sidesplitting reenactment of the sex scandals that muddied the careers of Anthony Weiner, Mark Sanford, Mark Foley, and Larry Craig. Dratch spoke with TheaterMania about Barbara Walters' Tail! Spin! alter ego, the idea of bringing SNL and Debbie Downer to Broadway, and her upcoming guest spot on Parks and Recreation.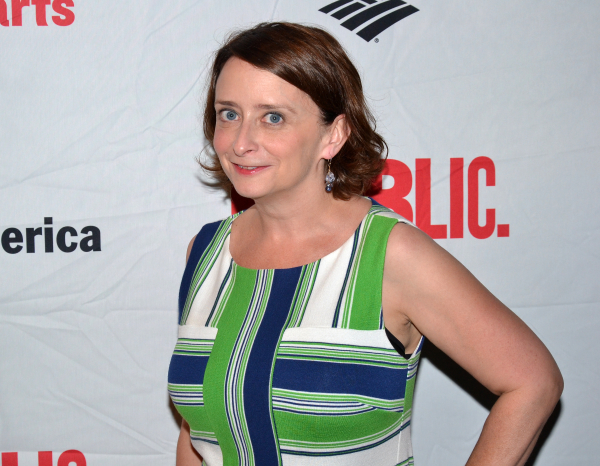 What do you think it was about Tail! Spin! that allowed it to have a life beyond the Fringe Festival?
At Fringe we threw it up so quickly we didn't know how the audience was going to respond because we didn't have the luxury of previews. We only did a few shows. But people were laughing the whole way through at all the spots we hoped they would laugh, so that propelled it to another incarnation. Plus, now we have even more material. Weiner tried to run again, and Sanford is now a Congressman.
You play a number of different roles including wives, beards, and Barbara Walters. Which is the most fun to play?
My favorite is Barbara Walters just because I just like to hear her, but ever since Second City I have liked doing anything where you're switching around and doing all sorts of parts in one show. This feels like a throwback to how I started. A lot of the scorned women in Tail! Spin! stand by their man, with the exception of Jenny Sanford. So when the Jenny Sanford thing comes into play, the audience is kind of craving for someone to say, "No, I'm not going to stand for this." She seems to resonate the most with the audience, so she's fun to play too.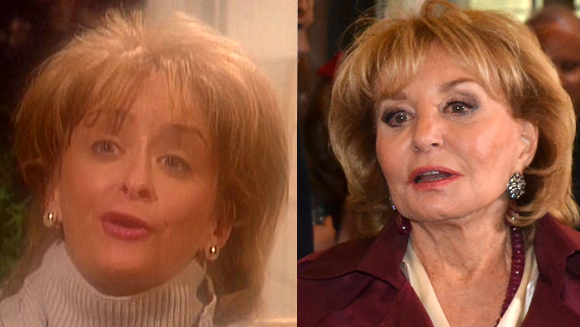 What do you think Barbara Walters would say about your impression of her?
I think she'd be OK with it because she's not the butt of any jokes in the play. She's conducting an interview, so I can't see how she would have a problem with it, though she might. [laughs] I've actually done my impression in front of her because I went on The View and they had me do it side by side with her. I'm still not quite sure how she felt about that…She knows it's out there. I don't think she'll be at the show, so I'm not going to worry about it…much.
From taking on Shakespeare in the Park to Anthony Weiner, what is your favorite aspect of being on the New York stage?
I started out in theater in Chicago, and ever since then the idea of doing theater in New York has been a dream. When you're walking home from the theater you feel like you're living the dream! I hope there's more of it. Shakespeare in the Park was so much fun. I know SNL was truly living the dream, but this was another segment in the dream. Live theater has always been my favorite because when having a live audience I feel the happiest vibes.
We hear that you're going to play the nanny of Ben and Leslie's triplets on the final season of Parks and Recreation. What can you tell us about reuniting with SNL alum Amy Poehler?
I shot one episode, and I don't know if there's going to be another, but it was really fun. I love the show. I have been working with Amy for many years so it felt like olden times.
If you could adapt one of the many television shows on which you have appeared into a Broadway show, which would it be?
Maybe SNL: The Musical, and it would be about the drama and politics behind the scenes. That being said, it would not be very good, nor would it be a viable musical!
How about Debbie Downer: The Musical?
Maybe. I get asked that a lot, especially when it comes to Debbie Downer: The Movie. But I feel like she's best in small doses, otherwise you can already figure out the end of the sentence. She becomes too predictable when you hear her for too long. I like her to live on in the world of Twitter — in tiny doses. [laughs]