Quietly Opens at the Irish Repertory Theatre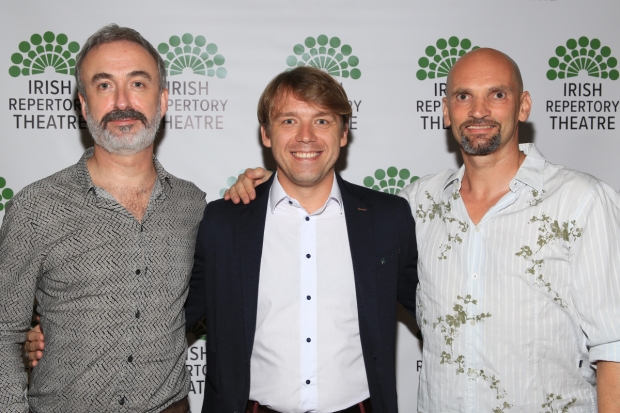 The Irish Repertory Theatre and Public Theater production of the Abbey Theatre's Quietly celebrated its opening night on July 28. The play, written by Owen McCafferty and directed by Jimmy Fay, runs through September 11 at the Irish Repertory Theatre.
The play is described as follows: "Following the 1999 Easter Peace Accord, guns were silenced but the chasm between the Republican and Unionist sides remains wide and bitter. Tonight, in a small back-street bar, Jimmy and Ian will meet for the first time. Forty years before, a violent incident irrevocably changed the lives of both men and now they need to talk."
The production will star original cast members Declan Conlon (An Enemy of the People), Patrick O'Kane (War Horse), and Robert Zawadzki (Dziady). Quietly originally premiered at the Abbey Theatre in 2012, followed by runs at the Edinburgh Festival in 2013 and the Soho Theatre in 2014.
The creative team will feature scenic design by Alyson Cummins, costume design by Catherine Fay, lighting design by Sinéad McKenna, sound design by Philip Stewart, and fight direction by Donal O'Farrell.