Princess Bride Author William Goldman, Who Also Penned The Season, Dies at 87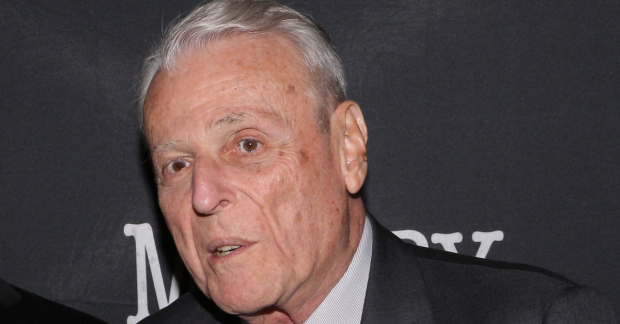 William Goldman, the Oscar-winning screenwriter of Butch Cassidy and the Sundance Kid, as well as the author of the famed backstage book The Season, has died at the age of 87.
Born in Chicago, Goldman was a graduate of Oberlin College and later Columbia University. He wrote his first novel, The Temple of Gold, in three weeks, effectively launching his career upon its publication. His second novel, Your Turn to Curtsy, My Turn to Bow, was released in 1958, followed by Soldier in the Rain in 1960.
Goldman's theatrical career began with his doctoring of the 1960 musical Tenderloin alongside his brother, James Goldman (the book was written by George Abbott and Jerome Weidman). The brothers Goldman followed that up with their proper Broadway debut, the 1961 play Blood, Sweat and Stanley Poole. In 1962, they collaborated with their friend, the composer John Kander, on the musical A Family Affair.
The Oscar-winning Butch Cassidy and the Sundance Kid, which Goldman sold for $400,000 (then the highest price ever paid for an original screenplay), was Goldman's first film. His financial rewards for the film enabled Goldman to research and write the seminal theatrical book The Season: A Candid Look at Broadway, a now-beloved account of the 1967-68 Broadway season, which analyzes the audiences, economics, and shows that opened during that time period.
Additional works by Goldman include the novels-turned-films The Princess Bride and Marathon Man, the screenplays for The Stepford Wives and Misery, which he turned into a Broadway play that starred Bruce Willis and Laurie Metcalf, and his Oscar-winning screenplay for All the President's Men, among many others.
Goldman was married to Ilene Jones from 1961-1991. He is survived by their two daughters, Jenny and Susanna.