Pretty Woman Director Garry Marshall Has Died at 81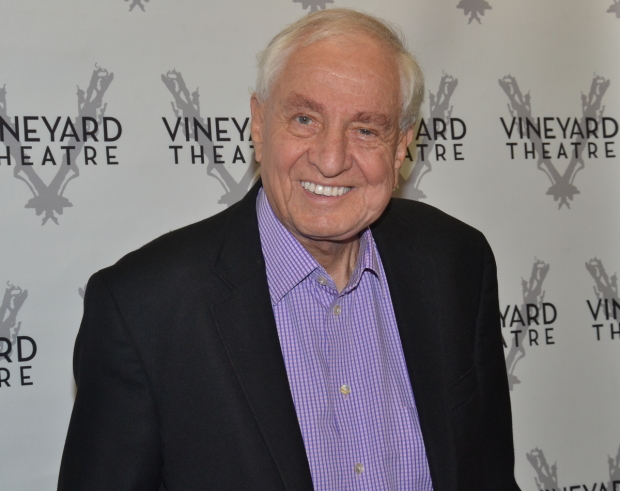 Garry Marshall, creator of some of the highest-rated sitcoms of the 1970s and director of hit films including the iconic romantic comedy Pretty Woman, died on Tuesday in Burbank, California. The cause is cited as complications from pneumonia following a stroke. He was 81.
Marshall began his career as a TV writer before creating the popular sitcoms Happy Days, Laverne and Shirley (which starred his sister Penny), and Mork & Mindy (starring the late Robin Williams). In 1970, Marshall also developed and executive-produced an adaptation of Neil Simon's play The Odd Couple for ABC — a series that ran five years and starred Tony Randall as Felix and Jack Klugman as Oscar.
In the world of film, his first directorial hit came in 1990 with the romantic comedy Pretty Woman, starring Julia Roberts and Richard Gere, who paired up again for Marshall's 1999 film Runaway Bride. Marshall had reportedly been working on a musical adaptation of Pretty Woman, directed by Jerry Mitchell, which he had said to the press is aiming for a 2017 opening. Marshall was cowriting the libretto with J.F. Lawton, author of the original Pretty Woman screenplay, while Bryan Adams and Jim Vallance are composing the score.
Marshall's playwriting credits include Wrong Turn at Lungfish (co-written with Lowell Ganz); The Roast (cowritten with Jerry Belson), which had a Broadway production in 1980, directed by Carl Reiner; Shelves; and Happy Days: A New Musical (cowritten with Paul Williams). In 1997, he and his daughter Kathleen founded the Falcon Theater in Burbank. In 2014, Marshall also helmed an off-Broadway production of Mike Bencivenga's play Billy & Ray at the Vineyard Theatre. The cast starred Vincent Kartheiser as Billy Wilder and Larry Pine as Raymond Chandler, alongside current Waitress star Drew Gehling and Sophie von Haselberg.
Marshall is survived by his wife, Barbara, whom he married in 1963, as well as his children, Scott (a film director), Lori (an actress and casting director), and Kathleen (an actress); six grandchildren; and sisters Penny Marshall and Ronny Hallin.