Pee-wee Herman Actor Paul Reubens Dies at 70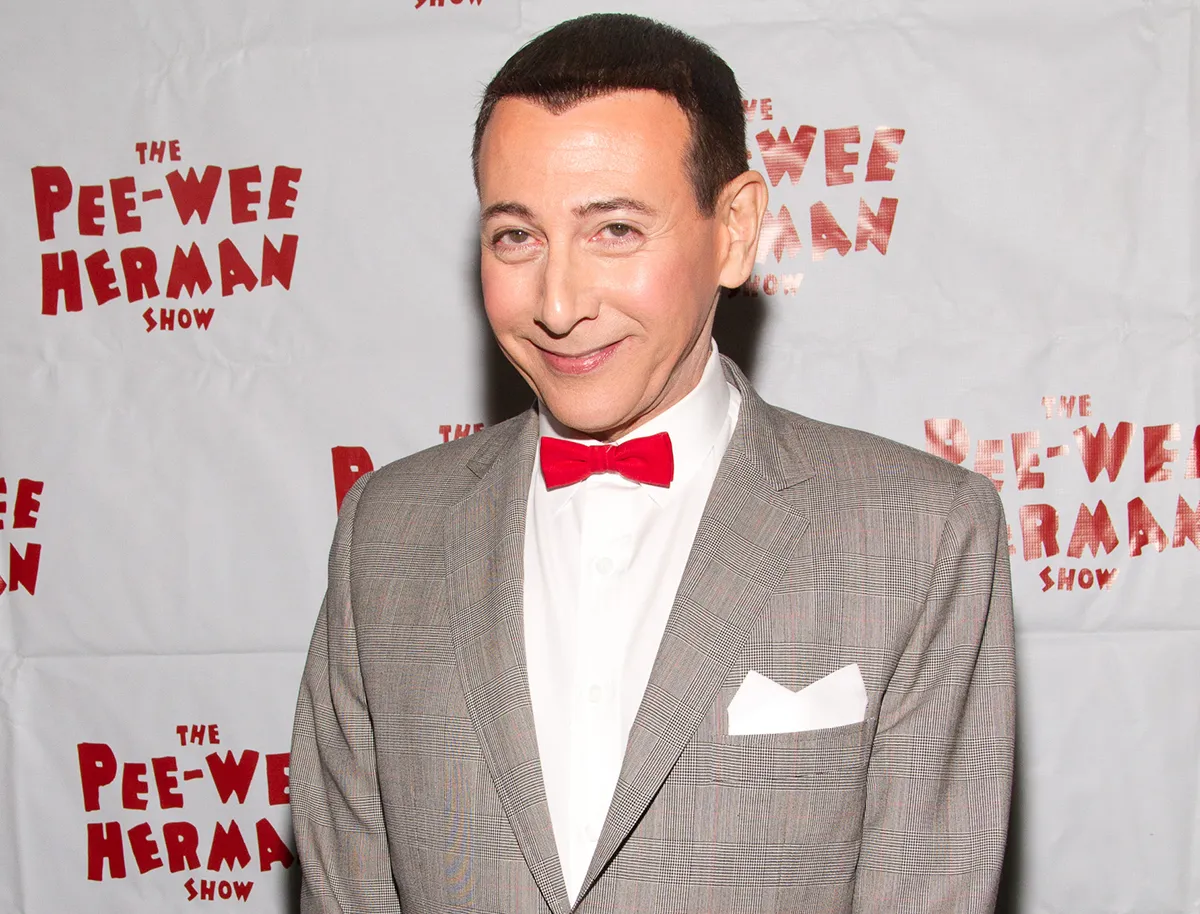 Actor Paul Reubens, best known for his popular children's character Pee-wee Herman, has died following a years-long battle with cancer. He was 70.
Reubens started his career in the Los Angeles improv troupe The Groundlings in the 1970s, and first brought the character of Pee-wee Herman to life in his stage show, The Pee-wee Herman Show. It debuted in 1981 at the Groundlings theater and later moved to the Roxy Theatre in Hollywood, where it was taped for HBO. After appearances as Pee-wee in two Cheech & Chong movies, Reubens toured the show, with stops at the Guthrie Theatre, Caroline's, and Carnegie Hall.
The success of The Pee-wee Herman Show led to the full-length film Pee-wee's Big Adventure, directed by Tim Burton, and the beloved Saturday morning series Pee-wee's Playhouse. Another film, Big Top Pee-wee, was released in 1988. Though widely remembered for this iconic role, Reubens worked on a variety of other projects, including the Ted Demme film Blow, Batman Returns, Matilda, The Blacklist, What We Do in the Shadows, and 30 Rock, among many others. He voiced the droid Rex for Walt Disney World and Disney Land's Star Tours attraction.
In 1991, Reubens was arrested for indecent exposure in an adult movie theater, tarnishing his image. A longtime collector of erotica, in 2002, he was also arrested and charged with possession of child pornography. Those charges were dropped in 2004 and he plead guilty to a lesser obscenity charge.
After his first arrest, Reubens retired the Pee-wee character, not returning to the trademark suit and bowtie until 2009 in a revival of The Pee-wee Herman Show in Hollywood. That production, helmed by Alex Timbers, transferred to Broadway in 2010.
The following statement was posted earlier today on the official Pee-wee Herman Facebook page: "Last night we said farewell to Paul Reubens, an iconic American actor, comedian, writer and producer whose beloved character Pee-wee Herman delighted generations of children and adults with his positivity, whimsy and belief in the importance of kindness. Paul bravely and privately fought cancer for years with his trademark tenacity and wit. A gifted and prolific talent, he will forever live in the comedy pantheon and in our hearts as a treasured friend and man of remarkable character and generosity of spirit."