Patti LuPone, Sutton Foster, and More Lit Up the Stage in a One-Night Performance of Everybody Rise! A Sondheim Celebration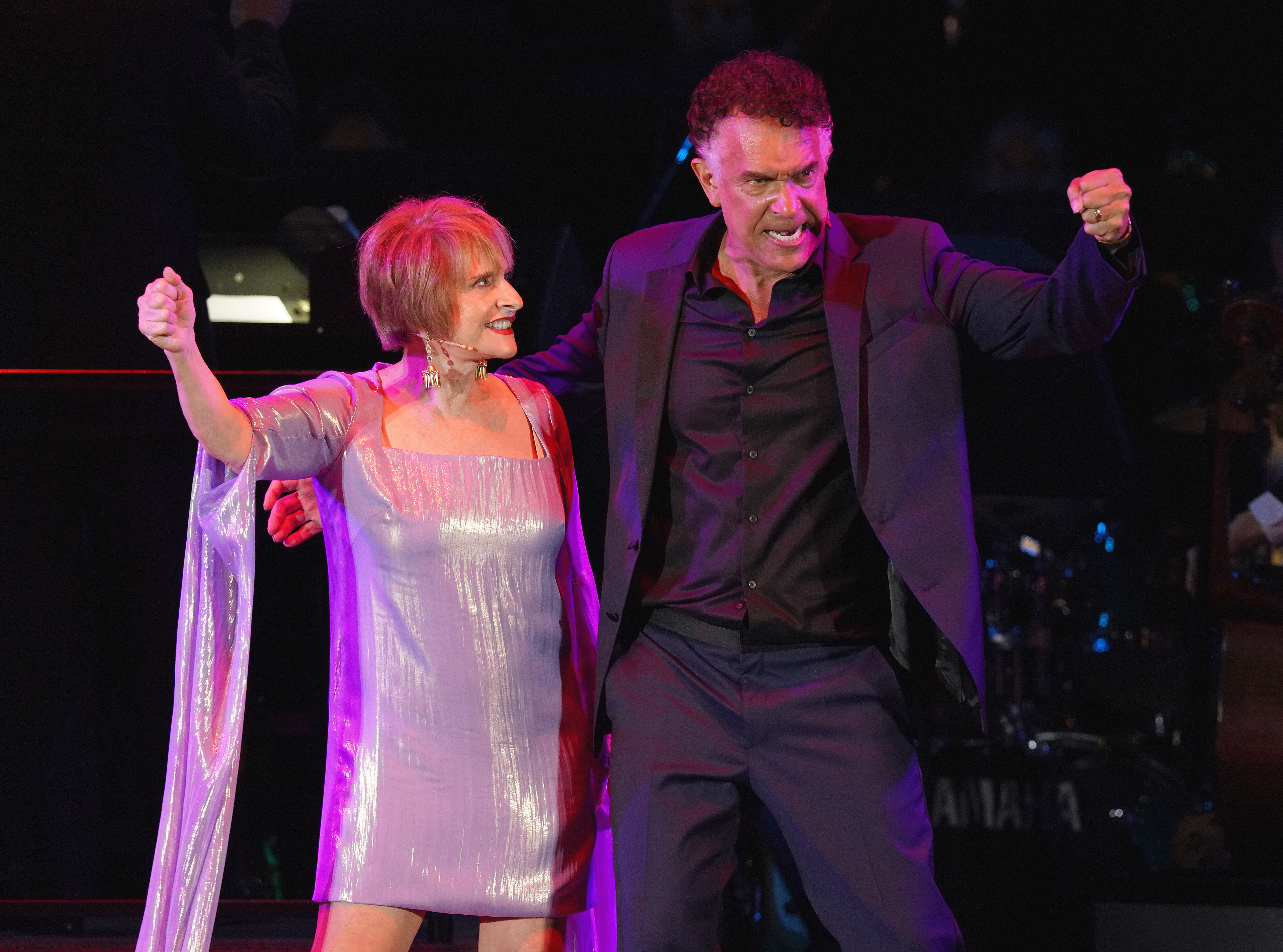 On Sunday July 30, a nearly packed Hollywood Bowl commemorated the Broadway composer of a generation — the late Stephen Sondheim — with a one-night-only production of Everybody Rise! A Sondheim Celebration. Broadway legends performed an evening of classic tunes, backed by an orchestra conducted by Kevin Stites, to the delight of musical enthusiasts of all ages.
Seasoned artists Sutton Foster, Norm Lewis, Skylar Astin, Sierra Boggess and Brian Stokes Mitchell gathered on the stage, but the crowd went wild for the special guest, Patti LuPone, who recently played JoAnne in the West End and Broadway revival of Company.
Co-curators Robert Longbottom and Stites chose the songs while Longbottom staged the event. Most of Sondheim's musicals were represented, including his classics with Hal Prince — Sweeney Todd, Company, Follies, and A Little Night Music — as well as two musicals he wrote with James Lapine — Sunday in the Park With George and Into the Woods. Some of Sondheim's less familiar works — Saturday Night and Assassins — were also brought to the forefront.
LuPone dazzled the audience with Company's "Being Alive." She and Mitchell then picked up the butcher knife and rolling pin for a rousing rendition of Sweeney Todd's "A Little Priest" (when Sweeney and Mrs. Lovett evaluated the tastiness of a fiddle player, they both eyed the orchestra's lead violinist, Luanne Homzy).
Mitchell was hilarious playing all three roles in Company's "Getting Married Today," switching off between the panicked Amy, the lovestruck Paul, and, in this rendition, a sloshed Jenny making a sloppy toast.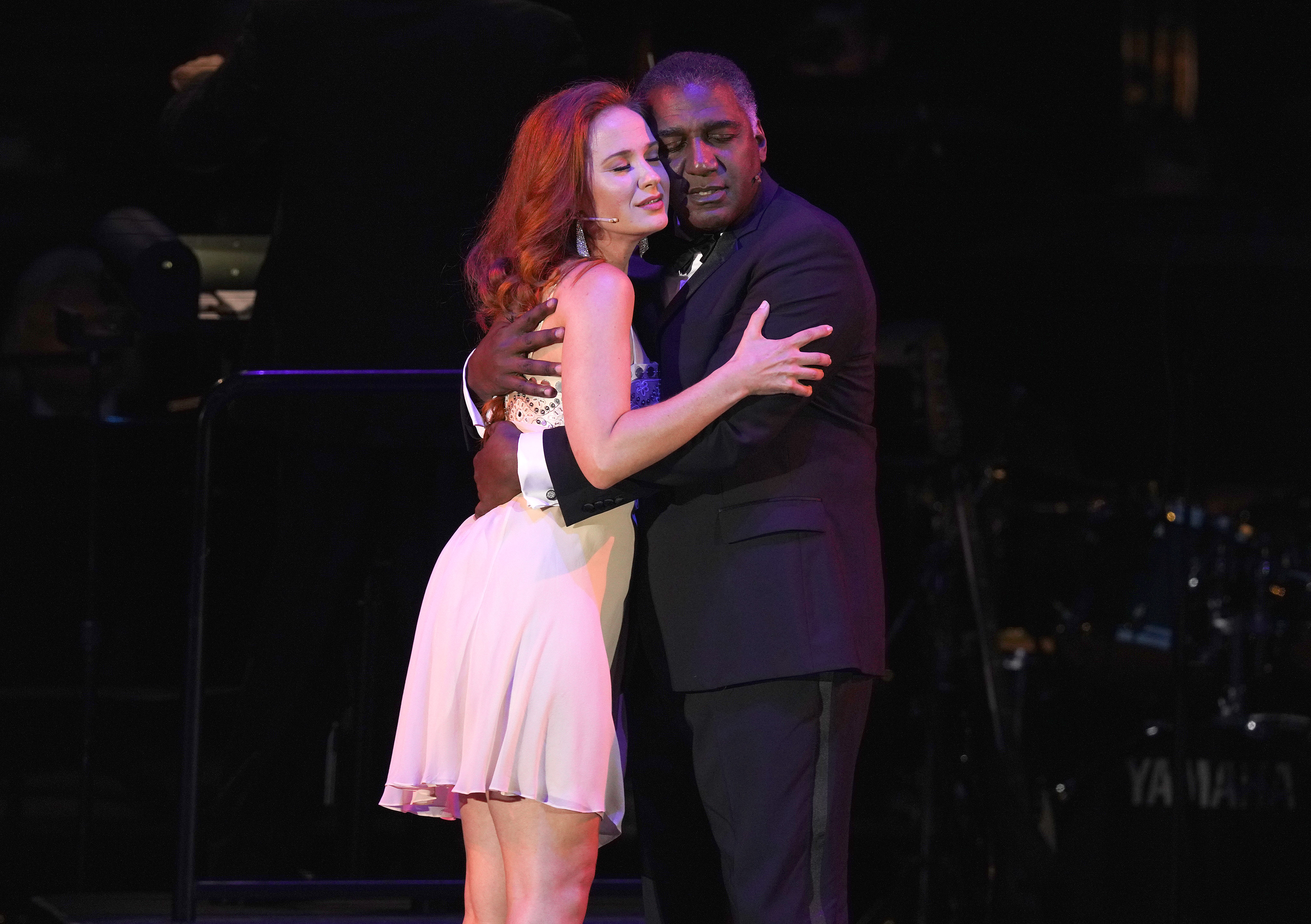 Boggess got the winsome role with Saturday Night's "What More Do I Need?" and the tragic one in Merrily We Roll Along's "Not a Day Goes By," juxtaposed with Foster breaking hearts in "Losing My Mind" from Follies. On the same stage where she played the Baker's Wife in Into the Woods in 2019, Foster shed her inhibitions in a hilarious "Moments in the Woods."
Lewis belted "Flag Song" — a number cut from Assassins — with such agility that he made me question why it is so rarely heard. The evening's delightful surprise was Astin, who appeared to be auditioning for the next revival of Sunday in the Park. His "Finishing the Hat" and "Move On" proved he'd be a fantastic George.The company closed out both acts with group numbers "Sunday" from Sunday in the Park (for the evening's poetic finale) and "A Weekend in the Country" from A Little Night Music, which ends Act One and gives a delicious taste of LuPone in the snarky role of Charlotte.
Stites's orchestra sounded lush and lovely. The costumes, from the actors' own collections, lent an elegance to the event. Adam Flemming's projections utilized every inch of the proscenium and made great use of the thunderous speakers, which were turned into flags for Assassins and barber poles for Sweeney Todd.
Everybody Rise! A Sondheim Celebration was a heartfelt tribute that highlighted how Sondheim's songs enrapture their listeners and tell powerful contained stories — even when heard on their own. Stephen Sondheim may be gone, but thanks to shows like this, he will never be forgotten.