Noël Coward's Private Lives to Close Out Shakespeare Theatre Company Season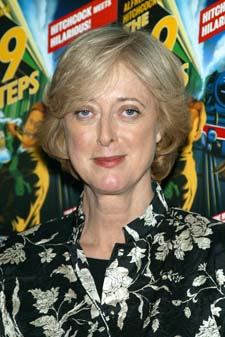 Noël Coward's classic comedy Private Lives will be the final production of the Shakespeare Theatre Company's 2013-14 season. Maria Aitken reprises her direction of the play, which she helmed at Boston's Huntington Theatre Company in 2012. Performances will run from May 29-July 13 in the Lansburgh Theatre.
"Maria Aitken is the foremost interpreter as an actress of Noël Coward in our time," said STC Artistic Director Michael Kahn. "When I saw her production in Boston, it was a beautiful treat and is an excellent send up to Coward's aesthetic."
Bianca Amato and James Waterston star as divorced couple Amanda and Elyot, who reunite while on honeymoon with their new spouses. Rounding out the cast are Autumn Hurlbert as naïve newlywed Sybil, Jane Ridley as Louise, and Jeremy Webb as Victor.
The production features scenic design by Allen Moyer, costume design by Candice Donnelly, lighting design by Philip S. Rosenberg, and sound design and musical arrangements by Rob Milburn and Michael Bodeen. Also assisting Aitken will be choreographer Daniel Pelzig, fight choreographer Ted Hewlett, head of voice and text Ellen O'Brien, and music director Barbara Irvine.