Natalie Paris and Courtney Mack to Join Six Tour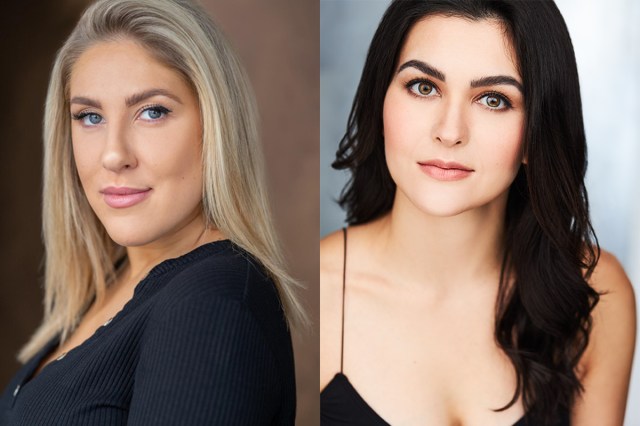 Natalie Paris and Courtney Mack will join the North American "Aragon" tour of the hit musical Six beginning May 9 as Jane Seymour and Katherine Howard, respectively. This will be the opening night at the Hollywood Pantages in Los Angeles. The tour is currently playing the the Venetian Resort in Las Vegas.
Jasmine Forsberg, currently playing Jane Seymour, will depart April 29, and Didi Romero, currently playing Katherine Howard, will depart May 7.
Paris previously played Seymour in the West End production of Six. Mack was a standby in the first Broadway cast.
Paris and Mack join Khaila Wilcoxon as Catherine of Aragon, Storm Lever as Anne Boleyn, Olivia Donalson as Anna of Cleves, and Gabriela Carrillo as Catherine Parr. The cast also includes Marilyn Caserta, Kelsee Kimmel, Erin Ramirez, Cassie Silva, and Kelly Denice Taylor.
Based on the true story of King Henry VIII and his six wives, Six takes one of the most notorious chapters of British history and turns it into a girl group concert. The score features songs like "Ex-Wives," "No Way," and "Don't Lose Ur Head." The cast recording is one of the most-streamed musical theater albums ever, and there are productions playing across the globe.
Six is co-directed by Lucy Moss and Jamie Armitage and features choreography by Carrie-Anne Ingrouille. The design team includes Emma Bailey (scenic design), Tony Award-winner Gabriella Slade (costume design), Tim Deiling (lighting design), and Paul Gatehouse (sound design).
Click here to see all the currently scheduled tour dates of Six.