Mint Theater Extends Ferenc Molnár's Fashions for Men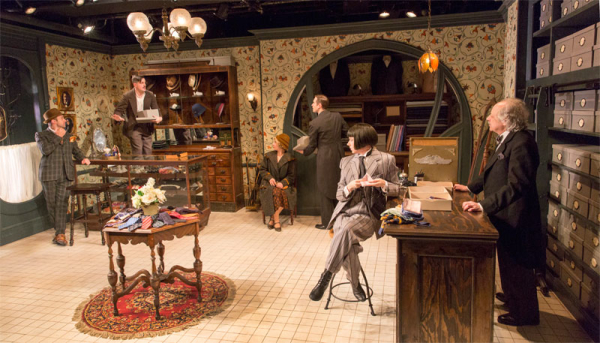 The Mint Theater has announced plans to extend its current production of Fashions for Men, by Ferenc Molnár. The production, which opened March 1 and was originally scheduled to run through March 29, will now play through April 12. Davis McCallum directs.
The play, which was first produced at Budapest's National Theater in 1917, is a comedy set in a high-class haberdashery in Budapest. The shop's owner, Peter Juhász, is a saintly beacon of decency who only sees the good in everyone — making him easy prey for the sinners who surround him.
The company of Fashions for Men features Mark Bedard, Joe Delafield, Shawn Fagan, Zachary Fine, Jeremy Lawrence, Rachel Napoleon, Annie Purcell, Kurt Rhoads, Michael Schantz, Maren Searle, John Seidman, Jill Tanner, John Tufts, and Gabra Zackman.
Director Davis McCallum staged the Mint's recent hit London Wall as well as the 2012 Pulitzer-Prize winning play Water by the Spoonful at Second Stage Theatre.
For tickets and more information, click here.