Meet the Cast of Playwrights Horizons' This Flat Earth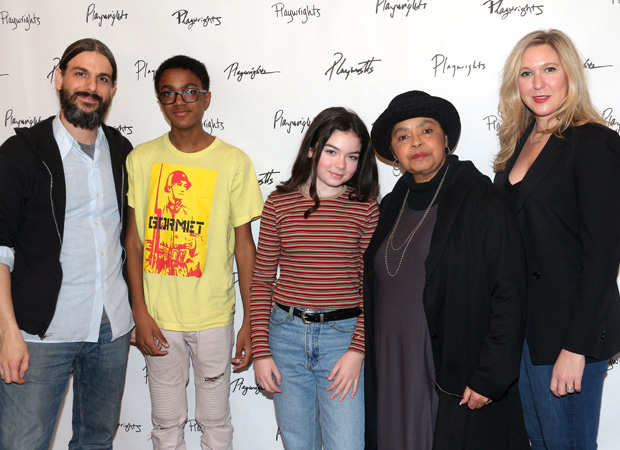 The cast and company of Playwrights Horizons' world-premiere play This Flat Earth met with the press today to kick off rehearsals for the production, which is set to begin performances on March 16. Tony winner Rebecca Taichman (Indecent) directs the production, opening April 9.
The cast of Lindsey Ferrentino's play includes Cassie Beck, Ella Kennedy Davis, Lynda Gravatt, Lucas Papaelias, and Ian Saint-Germain. The production will feature scenic design by Dane Laffrey, costume design by Paloma Young, lighting design by Christopher Akerlind, and sound design by Mikhail Fiksel.
At a middle school in this seaside town, the unthinkable has happened, placing a bewildered community in the national spotlight. Stuck at home in a state of shocked limbo, Julie (Davis) and Zander (Saint-Germain), two 13-year-olds, try to make sense of the chaos they witnessed, their awkward crushes and an infinitely more complicated future — but the grown-ups are no help at all. An urgent response to our times, This Flat Earth is a startling and deeply felt story of growing up in our confounding world.