Martin Short, Katie Finneran, Rebecca Naomi Jones, and More Set for WTF Gala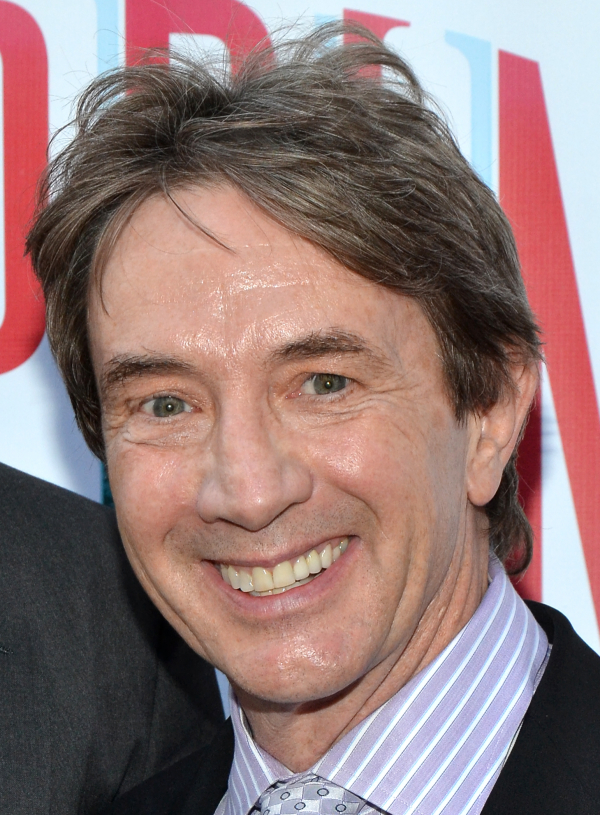 Williamstown Theatre Festival has announced plans for its annual WTF gala, which will be held at City Winery in New York City on February 9.
The evening will feature appearances and performances by Tony and Emmy Award winner Martin Short and Tony Award winner and Williamstown veteran Katie Finneran, both of whom will soon join the cast of Broadway's It's Only a Play, as well as PigPen Theatre Co., singer and songwriter Benjamin Scheuer (The Lion), and Rebecca Naomi Jones. Additional performers and participants will be announced at a later date.
This year's 2015 Benefit Artist Committee includes Becky Ann & Dylan Baker, Lewis Black, Daniel Breaker and Kate Whoriskey, Ty Burrell, Bobby Cannavale, Anna Chlumsky, Patricia Clarkson, Trip Cullman, Tyne Daly, Michael Friedman, Victor Garber, Jessica Hecht, John Benjamin Hickey, Sam Hunter, John Lithgow, Justin Long, Pam MacKinnon and John Procaccino, Terrance McNally and Tom Kirdahy, Debra Monk, David Hyde Pierce, Sam Rockwell, and Bess Wohl.
Williamstown Theatre Festival's gala committee includes Stacy & Eric Cochran, Tracy and Joe Finnegan, Jessica and Matt Harris, Kristen Johanson and Tom Green, Anne and Josh Morris, KK and Bo Peabody, Annie and Nick Pell, Olivia and Ernest Sabine, Caren Pasquale Seckler and Mike Seckler, Courtney Smith and Graham Duncan, and Carolyn Zakrevsky and Jeffrey Altman.
Additional information about the 2015 Benefit Gala will be announced at a later date.