Manhattan Theatre Club's Cost of Living Honored With Champion of Change Award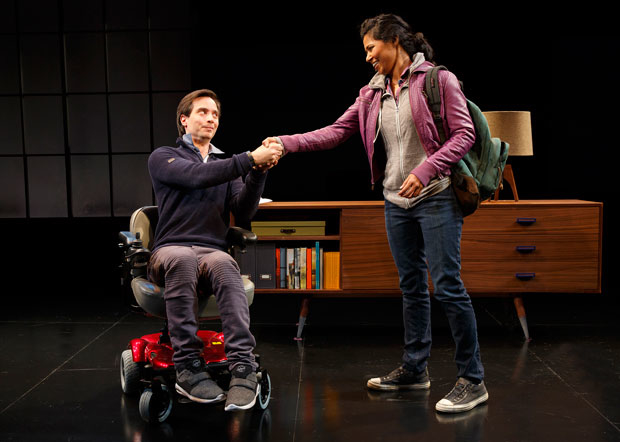 Manhattan Theatre Club artistic director Lynne Meadow and executive producer Barry Grove were honored by the Mayor's Office for People with Disabilities and Commissioner Victor Calise at the 2017 NDEAM (National Disability Employment Awareness Month) Awards. The pair received the Champion of Change Award on behalf of Manhattan Theatre Club's 2016-17 season production of Cost of Living.
NDEAM has been celebrating inclusion for over 70 years, reflecting the important role that different perspectives play in workforce success. Observed each October, NDEAM celebrates the contributions of workers with disabilities and educates about the value of a workforce inclusive of their skills and talents. As part of the NDEAM tradition, the Mayor's Office honors those in our community, in business, non-profit, government, and the arts that are innovative in their vision, design, development and implementation, who strive to change the status quo in employment, access, education, and related opportunities for New Yorkers with disabilities.
Written by Martyna Majok, Cost of Living tells the story of four very different people in four very different circumstances, each trying to get by. Eddie, an unemployed truck driver, reunites with his ex-wife, Ani, after she suffers a devastating accident. John, a brilliant and witty doctoral student, hires overworked Jess, a caregiver. As their lives intersect, Majok's play delves into the chasm between abundance and need and explores the space where bodies — abled and disabled — meet each other.
The company consists of Jolly Abraham as Jess, Gregg Mozgala as John, Katy Sullivan as Ani, and Victor Williams as Eddie. Jo Bonney directed.