Manhattan Theatre Club Announces Lineup for Ernst C. Stiefel Reading Series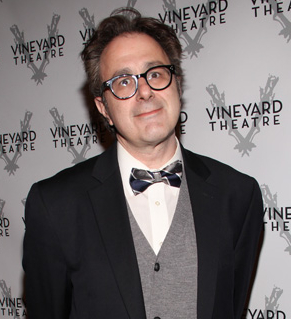 The Manhattan Theatre Club's acclaimed Ernst C. Stiefel Reading Series begins Monday, March 16, and will be held Mondays through April 13 at New York City Center – Stage I (there will not be a reading on Monday, March 23).
Now in its 17th season, the rehearsed reading series, formerly known as 7@7, is dedicated to the support and development of innovative new work. This year's roster includes Nicky Silver's This Day Forward, directed by Lynne Meadow (March 16 at 4pm); Christopher Shinn's Now Or Later, directed by Doug Hughes (March 30 at 4pm); Gabriel Jason Dean's In Bloom, directed by Lucie Tiberghien (April 6 at 4pm); and Alistair McDowall's Talk Show, directed by Trip Cullman (April 13 at 4pm).
Plays from this reading series that have been produced elsewhere in New York and around the world include Halley Feiffer's I'm Gonna Pray for You So Hard, Joshua Harmon's Significant Other, Heidi Schreck's There Are No More Big Secrets, Stephen Adly Guirgis' The Little Flower of East Orange, Julia Cho's Durango, David Adjmi's Stunning, Naomi Iizuka's Strike-Slip, Adam Rapp's Red Light Winter, Theresa Rebeck's The Scene, Eric Simonson's Fake, Jonathan Caren's The Recommendation, The Civilians' The Great Immensity, and Rona Munro's Donny's Brain.
All readings are free and open to the public, but space is limited, and RSVPs are required.
To reserve a spot, click here.