Magician Antonio Díaz to Bring El Mago Pop to Broadway This Summer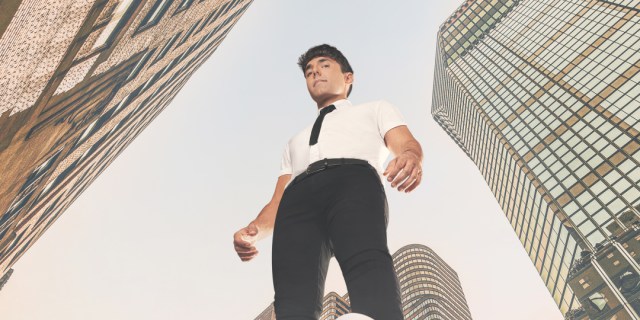 Spanish illusionist Antonio Díaz will bring his magic show El Mago Pop to Broadway's Barrymore Theatre for a two-week run this summer beginning August 17.
Inspired by the idea of challenging the limits of the impossible, El Mago Pop "takes a journey through the extraordinary. Through a show defined by surprise, fantasy, sensibility, rhythm, and emotion, the audience experience Antonio Diaz's close-up magic and his most unusual and spectacular illusions. El Mago Pop is a tribute to life and to the hope it instills in us. At its core, El Mago Pop is an existential reminder of all those dreams and illusions that awakened our consciousness in the earliest stages of our lives, so that we never forget who we are."
Díaz is the highest grossing European illusionist in the world and perennially Spain's highest grossing performer across all art forms. Nearly three million theater have been astonished by the unique magic of Díaz's alter ego, El Mago Pop. Díaz's Netflix shows, Magic for Humans and La Gran Ilusion, are broadcast in nearly 200 countries.