Kate Hamill's Pride and Prejudice Joins Trinity Rep's 2018-19 Season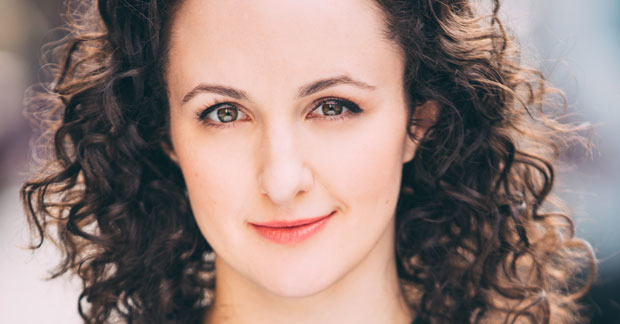 Trinity Repertory Company in Providence, Rhode Island, has announced the company's 55th season, which features a six-play subscription series plus a special engagement and the 41st annual production of A Christmas Carol (November 8-December 30). The holiday tradition will be directed by Mark Valdez with original music by Richard Cumming.
The season begins with a new adaptation of Jane Austen's Pride and Prejudice by Kate Hamill (October 4-November 4). The play made its world premiere at Hudson Valley Shakespeare Festival in 2017, followed by an off-Broadway run at the Cherry Lane Theatre.
Next will be the East Coast premiere of Marcus Gardley's black odyssey (January 3, 2019-February 3, 2019), a reimagining of Homer's classic poem that combines Greek mythology and African-American history of the last 50 years. The production will be immediately followed by An Iliad, a one-person show written by Lisa Peterson and Denis O'Hare that takes audiences through familiar tales of gods and goddesses, and wars and battles. The production will run for one week only from February 6-10, 2019, and is available only to subscribers until October 1.
Curt Columbus will then direct a production of Shakespeare's Macbeth (January 31, 2019-March 3, 2019), followed by the world premiere of Lauren Yee's The Song of the Summer (March 14, 2019-April 14, 2019), which was commissioned by Trinity Rep and written for the company's resident actors. Her play introduces us to a pop icon who abandons his concert tour to return to his hometown where he will make discoveries that change his career and life.
The season continues with Howard Ashman and Alan Menken's award-winning musical Little Shop of Horrors (April 11, 2019-May 12, 2019), directed by Tyler Dobrowsky, followed up by the final production of the season, José Rivera's Marisol (May 16, 2019-June 16, 2019). First produced in 1992, the play is centered around Marisol Perez's attempt to find hope among the ruins when she wakes up one day to find her reality displaced by the effect of a war between God and the angels.