John Kander, Fred Ebb, and Terrence McNally's The Visit to Open on Broadway This Spring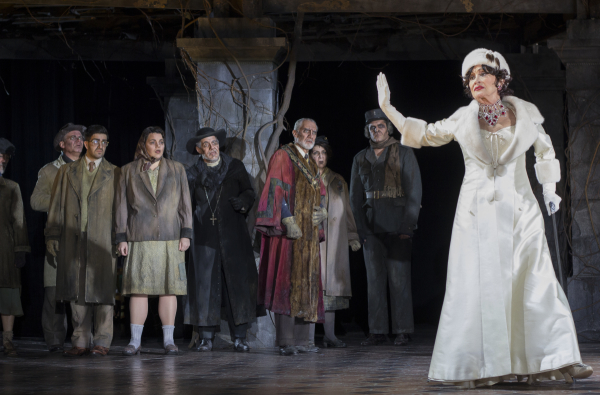 The Visit, one of the last collaborations between John Kander and Fred Ebb, will likely hit Broadway this spring, according to published reports. The musical features a book by Tony Award winner Terrence McNally.
The recent Williamstown Theatre Festival, which is expected to come to Broadway, featured choreography by Graciela Daniele and starred Broadway favorites Chita Rivera and Roger Rees. The full cast also included John Bambery, Jason Danieley, Matthew Deming, Diana DiMarzio, Melanie Field, David Garrison, Rick Holmes, Judy Kuhn, Jude McCormick, Tom Nelis, Chris Newcomer, Aaron Ramey, Timothy Shew, and Michelle Veintimilla.
The Visit follows Claire Zachanassian, the oft-widowed richest woman in the world as she returns to the hardship-stricken town of her birth, where the locals pray that her wealth will bring them a new lease on life. But the carefully plotted renewal she offers carries a dreadful price. It is based on the 1964 film of the same name.
There has so far been no word on which theater The Visit will visit.