Jewish Plays Project Presents Festival of New Jewish Theatre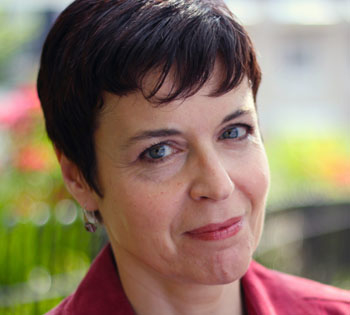 The Festival of New Jewish Theatre, presented by the Jewish Plays Project, kicks off this Friday, June 13. It will run through June 29 at The Theater at the 14th Street Y and feature readings and workshops of six new plays. "The JPP is dedicated to the 21st century Jewish conversation," says Artistic Director David Winitsky. "We're thrilled that these writers — some Jewish and some not — are expanding and deepening that conversation in so many theatrical and unexpected ways."
The lineup readings will open with The Tunneling, written by Ben Gassman and directed by Sarah Krohn. The presentation, to be held on June 13, will feature Varin Ayala, Eshan Bay, Michael Bradley Cohen, Flora Diaz, Greg Mullavey, Sam Soghor, and Zeke Winitsky.
Oud Player on the Tel will follow on June 14. The piece is written by Tom Block and directed by Winitsky, with music composed and performed by Awad Rabbi Zach Fredman. The presentation will also feature Rajesh Bose, Matthew Boston, Abbi Hawk, Rebecka Ray, Adam Perabo, Joya Powell, Ryan Shams, Millie Tochetti, and Matthieu Neito.
Murmur Rock, written by M.J. Kaufman and directed by Jessi Hill, will be performed on June 15, featuring William Demerritt, Edward Hyland, Jasmine Cephas Jones, Tracey Conyer Lee, and Stephanie Weeks.
Lenelle Moise's The Many Faces of Nia, also directed by Winitsky, will then have a reading on June 16. Performers include Shyko Amos, Helen Coxe, Anna Abhau Elliott, Adam Green, Carolyn Faye Kramer, and Joe Urla.
Blood Moon, written by Lila Feinberg and directed by Benjamin Kamine, will close out the readings with a presentation on June 17 at the Bruce Mitchell Room at ART/NY. The cast will feature William Demerritt, Cleo Gray, Slate Holmgren, and Hannah Sorenson.
Renee Calarco, 2014's Jewish Playwriting Contest winner, will then enjoy a featured workshop presentation of her new play G-d's Honest Truth, directed by Winitsky. The play is described as follows: "Roberta and Larry have just purchased a miraculous Holocaust Torah for their synagogue. So why does the shul in the next town have one, too?"
"I love that Renee's play is based on this crazy true story, and then gets to really question the stories we tell ourselves," says director Winitsky. "Her ideas are totally contemporary, but connect to deep roots."
Performances will be held June 27-29.
Tickets are free (suggested donation is $18) and are available by calling 347-878-5771 or online at www.jewishplaysproject.org/tickets