Jennifer Damiano, Lesli Margherita, and More Set for Broadway Loves Demi Lovato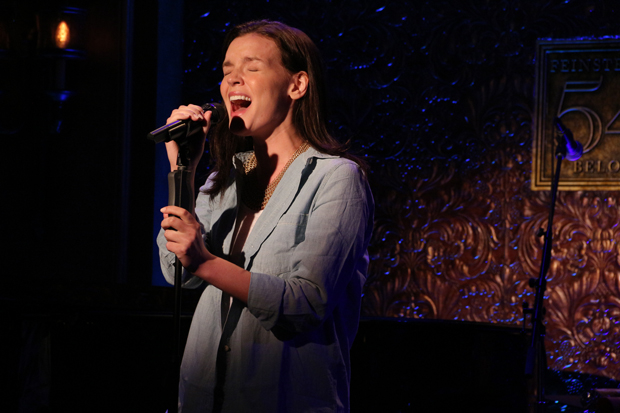 The Broadway Loves series will return to Feinstein's/54 Below on February 18 at 7pm and 9:30pm, with its latest installment devoted to Grammy nominee and multiplatinum singer-songwriter Demi Lovato.
Broadway Loves Demi Lovato will feature an all-star lineup that includes Krystina Alabado, Jennifer Damiano, Ariana DeBose, Ben Fankhauser, Ari Groover, Adam J. Levy, Ashley Loren, Lesli Margherita, Daniel Quadrino, Ciara Renée, Kate Rockwell, Nathan Salstone, Josh Tolle, Jessica Vosk, and Natalie Weiss. They will perform "Sorry, Not Sorry," "Skyscraper," "Heart Attack," "Cool for the Summer," and a dozen more Lovato-penned fan favorites and chart toppers. The evening will also celebrate Lovato's latest album, Tell Me You Love Me.
Musically directed and produced by Benjamin Rauhala, the band will include Justin Goldner on guitar, Mairi Dorman-Phaneuf on cello, Alexandra Eckhardt on bass, Shannon Ford on drums, and Rauhala on keyboards, with Lacey Angerosa, Sean Doherty, Rachel MacKenzie, and Nicholas Olivieri on background vocals.
Broadway Loves Demi Lovato is the ninth concert in the Broadway Loves series, which previously celebrated the music of Britney Spears, Kelly Clarkson, Celine Dion, Sam Smith, the Spice Girls, and Mariah Carey.