Jack Willis and the Cast of All the Way Celebrate Opening Night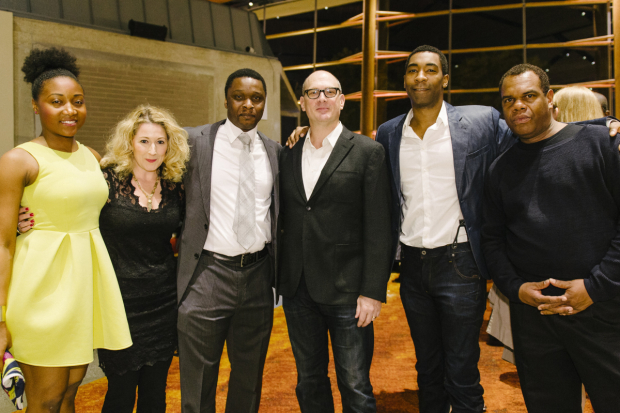 Arena Stage at the Mead Center for American Theater recently celebrated opening night of its production of Robert Schenkkan's Tony Award-winning All the Way. The play, which is set to run through May 8, is directed in the round by Kyle Donnelly.
The play follows President Lyndon Baines Johnson, who must hold America together while the country still reels from President Kennedy's assassination and a rising tide of bitterness over civil rights. Jack Willis is reprising the role of LBJ, which he originated at Oregon Shakespeare Festival, with Bowman Wright taking on the role of Martin Luther King Jr.
Joining them are Richard Clodfelter as Hubert Humphrey and Richmond Hoxie as J. Edgar Hoover. The 17-member cast also features David Bishins as Robert McNamara, JaBen Early as Stokley Carmichael, Cameron Folmar as George Wallace, Lawrence Redmond as Richard Russell, Susan Rome as Lady Bird Johnson, John Scherer as Walter Jenkins, David Emerson Toney as Roy Wilkins, and Tom Wiggin as Stanley Levison. The cast also includes Desmond Bing as Bob Moses, Shannon Dorsey as Coretta Scott King, Adrienne Nelson as Lurleen Wallace, Stephen F. Schmidt as Cartha "Deke" DeLoach, and Craig Wallace as Ralph Abernathy.