Is Staten Island the Next Frontier for Regional Theater? Follow the Harbor Lights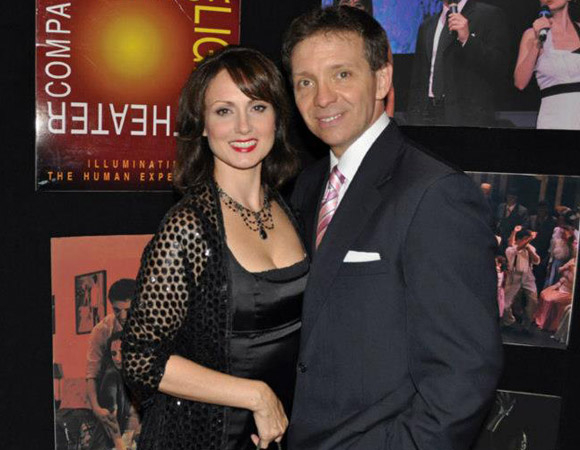 Manhattan, the smallest of New York City's five boroughs with a modest 23 square miles of land, is home to approximately 50 professional theater companies, give or take a handful considering the constant creative ebb and flow of this international theater hub. The still waters beneath the Verrazano Bridge, however, do not seem to run nearly as deep, with a grand total of one professional company gracing the 59 square miles next door on Staten Island.
In a borough most commonly associated with pizzerias and the free ferry that offers a straight route to Manhattan, Harbor Lights Theater Company is hoping to provide Staten Island residents with high-caliber theater close to home — while potentially giving Manhattanites a reason to forsake the bright lights of Broadway for a more intimate waterfront glow.
Husband and wife Jay Montgomery and Tamara Jenkins lead this crusade not only as the founders of Staten Island's first professional theater company, but also as the forward-thinking pioneers hoping to mold Staten Island itself into a regional destination for theater. Having performed in regional houses across the country, the couple share a collective expertise that could propel their company into the acclaimed ranks of theaters like Millburn, New Jersey's Paper Mill Playhouse or Cambridge, Massachusetts' American Repertory Theater.
Family life proved to be the necessary catalyst that pushed Jenkins and Montgomery to leave their lives on the road and take this dramatic step. After marrying in 2004, they made the borough (where they now live with their six-year-old daughter, Emerson) their permanent home. "Once we had our daughter it changed everything," Jenkins said. "I didn't want to travel anymore. I spent so much time on the road, and we didn't want to be separated as much."
"You get to an age," Montgomery added, "where the thrill of performing — it doesn't take a back seat, but it's joined in the front seat with a bunch of other things: like being parents, being husband and wife, like, Wow, this community here of five hundred thousand people, which is part of New York City, doesn't have a professional theater. How is that possible?"
These bubbling incentives finally came to a full boil in 2010 when they made the final plunge, inaugurating their company with a pomp and circumstance usually seen only on the Great White Way.
"A lot of times, companies will start out and their first show is a two-person play with three light cues, two chairs, and a table," Montgomery said with a smirk. "We didn't do that."
Instead, they organized a benefit event honoring famed composer Stephen Schwartz, an old tennis partner and one of the many Broadway pals Montgomery has come to know during his years in the business. "We had dancers from the ABT," Jenkins said, "Chet Walker (Tony-nominated choreographer of Pippin) directed and choreographed — it was a phenomenal night." And it was a night that set the company's precedent for hosting Broadway talent in a community that has grown accustomed to crossing a body of water in order to see performers of that caliber.
Since that kickoff event, Jenkins and Montgomery have begun to condition their growing local audience to expect performers of Broadway quality. In the company's upcoming production of Driving Miss Daisy, its two lead actors alone — Joy Franz and Larry Marshall — share a total of 21 Broadway credits.
"It's fun to bring all of these people here," Jenkins said laughingly about the company's roster of seasoned New York actors. "Ninety-nine percent of them have never been to Staten Island, and they go, Oh my gosh, I had no idea! I thought you could only get here by a boat that left every three hours with a passport!" The fun of nurturing this brand-new product, however, has been matched by an equal amount of personal strain — particularly for parents who, for four years, have taken no salaries from the company to which they are producers, directors, actors, bathroom attendants, bartenders, and executors of every other minute and unglamorous task that keeps a nascent theater company afloat.
"Coming from the actor's perspective where you're always looking at everything like, What do I get out of this?, all of a sudden you realize the enormous effort and sacrifice that goes into starting a theater company and building an audience," Jenkins said.
This effort and sacrifice, however, has been for the sake of a very specific mission. Beyond the novelty of professional theater on Staten Island, Jenkins and Montgomery have been working toward developing a product that offers something greater than just a more convenient source for the same theater that locals are accustomed to traveling into Manhattan to enjoy.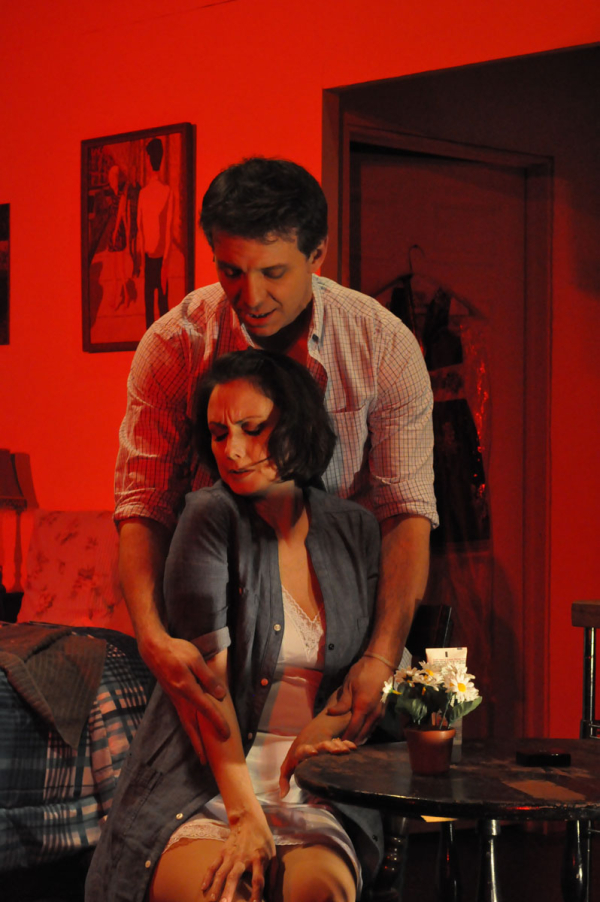 "A commercial production is really a one-off," Jenkins explained, differentiating other nonprofit theaters from the regional base she and her husband are building. "It's a single production that stands on its own, and when it's over, that's it. In the regional, you're really creating a repeat audience that has a relationship with the theater company. The work is serving the community."
"Regional theaters anchor communities," said Montgomery, speaking from years of firsthand experience. "In Oklahoma City — one of the last places I went to go travel and work [at the Lyric Theater] right after Emerson was born — they bought a space in a really bad neighborhood, raised some money, renovated it, and they built this theater in the middle of nowhere. In just a couple of years, it was surrounded by restaurants and bars and shops. Now it's a destination. It's very cool to watch this happen. And it happens all the time."
Jenkins and Montgomery are hoping that Harbor Lights, with its unpretentious Our Town versions of everything, will similarly grow to be the cultural hub of Staten Island. They are already at the fore of a dramatic cultural shift, with Richmond County being the fastest-changing demographic in all of New York State and an impending billion dollars in private investment coming to the area to increase both housing and retail businesses. As Jenkins sees it, just one hurdle stands between Harbor Lights and its untapped audience: "Believing it's as good as everybody says it is when it's on Staten Island. Nobody's going to get it until they sit in the audience."