Interview: Meet Nitra McAuliffe, Coauthor of Broadway's Rarely Seen Musical The Lieutenant
Nitra McAuliffe (formerly Scharfman) is one of three writers of 1975's The Lieutenant, a rock musical about the 1968 My Lai Massacre in Vietnam and the subsequent trial of the Lieutenant William Calley. The musical opened to good reviews on Broadway and earned multiple Tony nominations, but closed after nine performances and basically disappeared from history. Now, The Lieutenant is getting its first-ever professional New York revival as part of the York Theatre's Musicals in Mufti series through September 17.
While women composers had some success on Broadway at that time, most notably Micki Grant with Don't Bother Me, I Can't Cope, there were still far too few of them. McAuliffe joined the ranks of about five others that decade with these nine performances. And like so many women who write musical-theater, her name and accomplishments are not well known. A Jewish woman from the Bronx, she also served as assistant supervising court reporter in the Supreme Court in the criminal division in Manhattan for 30 years. McAuliffe spoke this week about working on serious subject matter, her experience from Queens to Broadway to the York, and her passion for writing, music, and justice.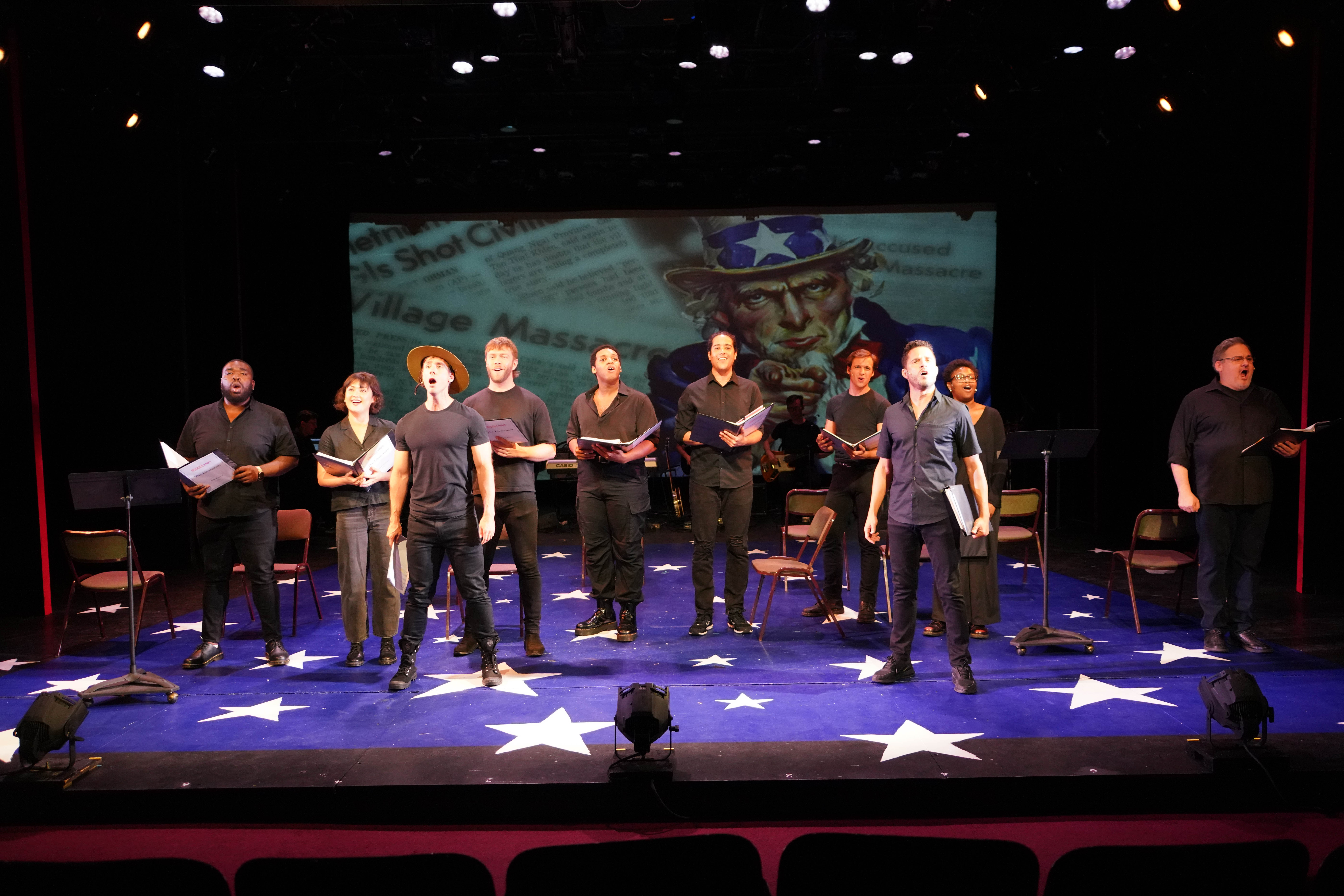 This conversation has been condensed and edited for clarity.
Did you always want to write musicals?
My sister was a dancer on Broadway. She was in the original West Side Story and Bye Bye Birdie. I went to all the rehearsals, I just loved it. I guess, to some extent, theater was always a part of me. And my brother played in the orchestra of the original production of The Lieutenant. We were a very musical family. It just was something that came naturally. And I loved reading and I loved writing.
I took piano lessons. I did not have formal training like going to a music school or anything like that. I had quite a varied scope of things that I did. At the time, I had gone to the High School of Industrial Arts [now the High School of Art and Design]. I thought I was going to be a fashion illustrator, but I found music was more interesting to me. I started writing music at home, and that's basically how it started. I was always writing in my spare time, but I was also working, and I also had children, so my life was quite busy.
How did you and Gene and Chuck come to write The Lieutenant together?
When we started, I was home writing music, and my problem was that I was writing songs, but I can't sing. So, I was looking for someone who could sing my songs so that I could take demos around. A friend of mine introduced me to someone who could sing, her name was Barbara, and she came and sang my songs. Then she said to me, "I have a boyfriend and he writes music too, why don't you get together with him?" So that was the addition of working with Gene Curty. At some point, Gene met Chuck Strand, and he was the third member of our group.
At the time, I was reading about the [Lt. William] Calley trial. It interested me, and of course if you're going to work on a play you want to work on something that interests you. [Gene and Chuck] agreed, and we found we worked wonderfully together — in my house, with my kids running around having to listen to it all day.
I did everything, and we all did everything. It was just a blend. I can't explain the way we worked, but we did whichever part–lyrics, book–we felt at a particular point. And it was just wonderful working with the guys.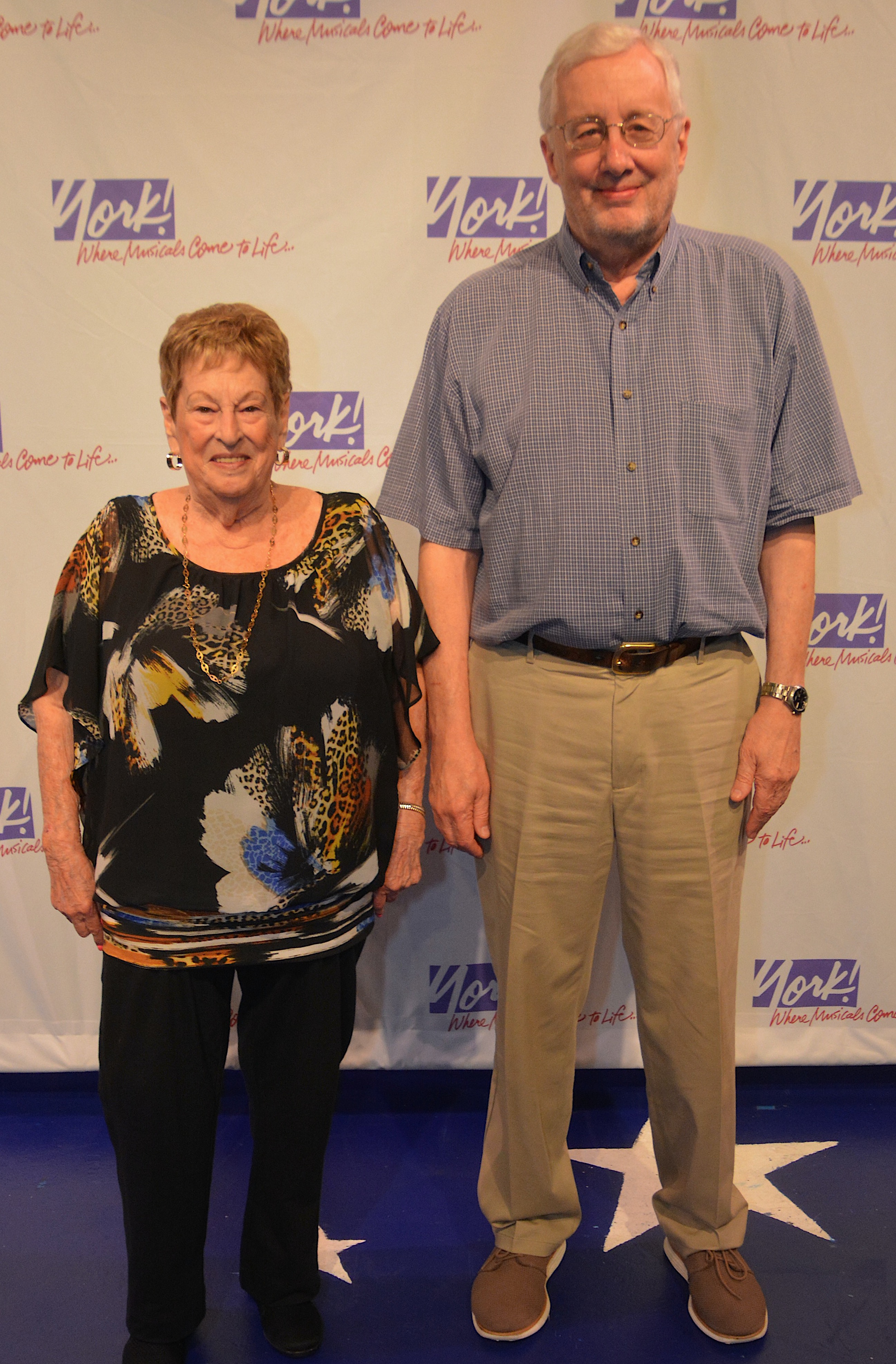 What were your musical influences at the time?
Tommy, but there were a number of things. I was in love with Jesus Christ Superstar. I was so profoundly moved by that music, by that show. One of the things I felt about Superstar was, what a phenomenal medium to tell a story because the music has a language of its own. It speaks to you on the level that words don't. It catches the emotion, and then the words fill in the intellectual part. I just thought it was a wonderful medium to work in. That was just what I was driven to do.
Did you ever wonder if this subject matter was too dark for a musical?
I didn't think of it quite that way. I just thought of it as something that I was fascinated with. At the time, we were involved in the Vietnam War. It was a pretty grim war, and there were terrible feelings against it. Naturally this [musical] was more towards an anti-war theme because it was just something that you don't ever want to see happen.
The first production was in 1974 at the Queens Playhouse — tell me about it.
The irony of it was that another show was supposed to go on, I think it was An Inspector Calls, and the critics were coming to review that show. But when [Queens Playhouse producer Joseph Kutrzeba] saw our show and how fantastic it was on Monday night, and the standing O's that we were getting, he brought the critics in and showed our show, and we got a rave review from the Times. They all loved it and said it must go to Broadway. The Lieutenant did open on Broadway and ran for nine days. Days later, the Tony Award nominations came out and The Lieutenant garnered four Tony nominations.
One of the biggest problems we had was we had such a tiny budget. We had no budget to advertise, so people didn't even know we were there. By the time the Tonys came out, it gave us the publicity, but we were closed and we couldn't reopen. It was too expensive to try to bring it back. I just remember when the Tony nominations came out and the box office phone was ringing, and they said, we're sorry, it's closed, and I was like, oh my gosh.
It was still gratifying to see it all come to life, to see the wonderful production, to see all the fabulous people involved and what they brought to the show. I've never regretted anything. I've always thought it was just a wonderful gift that we had.
Did you work on any other musicals?
We worked on some things and then our lives changed drastically. I got divorced, Chuck got married, we went different ways. That's nothing bad, we loved each other, but our lives just changed. I had three children, and one of my children, the one who passed away, had what they call ADHD today and he had a lot of medical problems that required a great deal of my life and time. My life was kind of spread around in a lot of different directions.
How did the production at the York Theatre come about?
I got a call from Chuck. Chuck stayed involved in theater. It was maybe July, and he said, we have an opportunity to do the show. He did a phenomenal, heroic, incredible job of putting everything together to bring the show back. Our other partner, Gene, he's down in Florida and wasn't able to come up. Chuck called me with questions, but physically he did everything. He kept the original baby just like it was.
This is the entire show as written. It doesn't have a great amount of choreography and changing sets. On Broadway, it was highly choreographed. There were more actors. Here we have people playing two and three roles. In some ways, I must say, I found the York production affected me more profoundly. It just brought it all back to me.
Do you still have a passion for political subject matter?
My passion is for justice. My passion is to try to understand what makes people do the things they do. I'll be honest with you, when I wrote the show, I really thought that ultimately world peace was a possibility, which I no longer think. I no longer think there will ever be peace. I spent my life trying to understand what drives humans and what drives people. I just try to understand the whole thing of life and I guess that's still where I am.