Interview: Grey's Anatomy Star James Pickens Jr. Returns to His Theater Roots With A Tailor Near Me
Fans of Grey's Anatomy might find it hard to believe that James Pickens Jr. never wanted to be an actor. Pickens, who plays Dr. Richard Webber on the show, was actually trained to be a cartoonist. But after 19 seasons and a 40-year career that spans television, film, and theater, he has proved that he also knows how to draw characters in a different way. Now he's returning to his theatrical roots with A Tailor Near Me, a new play by Michael Tucker (L.A. Law) that began performances at New Jersey Repertory Company on July 27.
Co-starring Richard Kind, the play brings together the minds of three vets of the small screen in a story about how small alterations and interactions can lead to life-changing decisions. Pickens spoke with TheaterMania about A Tailor Near Me as he reflected on his life in television and on how he got his start in theater with Denzel Washington and Samuel L. Jackson.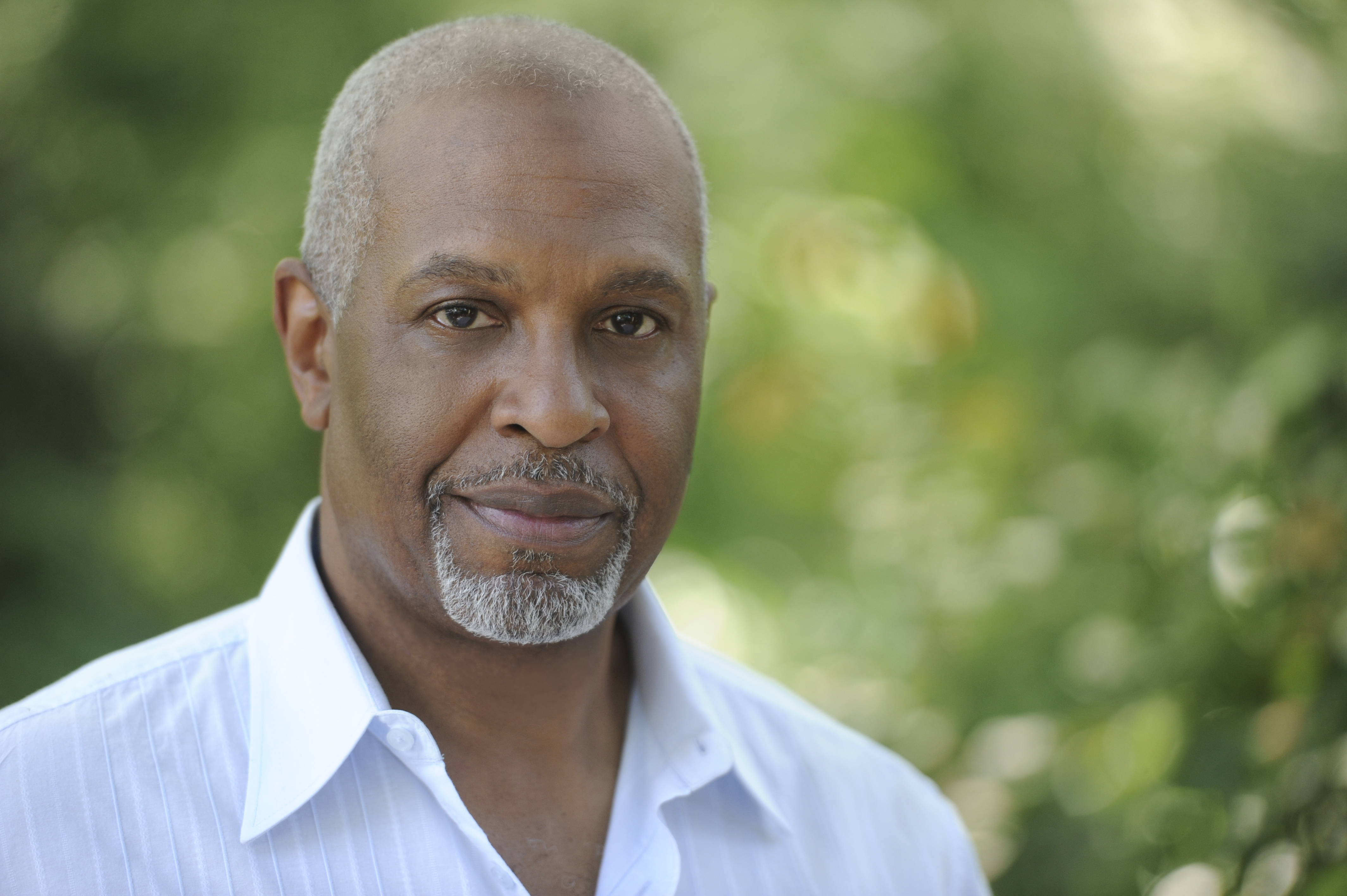 This conversation, conducted prior to the SAG-AFTRA strike, has been condensed and edited for clarity. 
Did you find A Tailor Near Me, or did the play find you?
It found me. A dear friend, Dan Lauria, had asked if I would participate in putting together some videos at the beginning of the pandemic to act as fundraising vehicles for smaller regional theaters. I did one and it got a lot of attention. Because of that, James Glossman, who is directing Tailor, asked if I would be interested in doing the play. It was delightful.
I hadn't been onstage in almost 20 years because Grey's Anatomy has been running for over 19 seasons. When this hiatus was coming up, I really wanted to do it. The producers at Grey's were very kind and gracious in working with my schedule. The fact of doing live theater again, which is where I got my start, is what got me really excited to work with Richard [Kind]. It's a small theater, and the play lends itself to a more intimate kind of reaction. You feel like you're right inside a tailor's shop.
Tell us more about your role, the tailor.
He is a Sephardic, Black Jew from Argentina in his mid-80s, and he's a very good tailor. His parents made their way from Argentina via Mexico to New York City. His father was a tailor. He has been in New York since the '50s and has been making handmade suits and shirts. He dispenses words of wisdom and forces this other character, played by Richard, to examine his life, where he has come from, and where he is headed, while relationships are played out between the people in his life and himself. In return, it forces my character to examine his own life. By the end of the play they've left with a better understanding and an appreciation for one another. There's a connection that's pretty nice.
Are people surprised to learn that you have such an extensive background on stage?
Folks will ask, "Did you start in theater?" That's where I got my start, and the first legitimate show under Actors Equity, A Soldier's Play, wound up winning the Pulitzer Prize and went on to be one of the iconic plays in the canon of theater. I was proud to be first out of the gate on that one. My heartbeat is with theater. It's good for the soul.
You did A Soldier's Play in 1981 with Negro Ensemble Company and a cast that included Samuel L. Jackson and Denzel Washington. How did such a project have an impact on you in terms of your work in theater?
It has such a history in itself and part of the New York theater landscape, so I was honored to be a part of that. That set up the rest of my theater career moving forward in New York. We were all starting off in our careers, trying to find our way, and excited about the process and what the future held for everyone. It wasn't until much later folks would approach me and say, "What was it like for you to be with Sam and Denzel?" Back then you were just glad to have a job! You watch your fellow actors and you glean stuff, you try to steal what you like. You look back and say, "Wow, look where I've been and who's been part of my journey."
How will working on A Tailor Near Me make you a stronger actor for when you return to the Grey's set?
I think it will reenergize and recalibrate me in a way that I haven't felt in a while. It will make me a more attuned actor, and creatively and physically more appreciative of both processes. Acting is a full body experience on the stage; you have to be forever present there, especially in a play like this where I'm on the stage for literally the whole show. Working in television has helped with the practical part of doing a play, learning the lines, etc. It helps you focus in a different kind of way. It has also taught me patience. I'm using muscles I haven't used in a while.
How did you find yourself acting when you had originally trained to be a Fine Artist?
I never intended on doing this as a career. I have a degree in Fine Arts and I wanted to be a cartoonist or illustrator. The acting was something that was not in my purview. When it happened I realized it was something I was being steered to, and it was my vessel and I should go to it. I always keep sketch pads on the Grey's set for when we have down time.
After Tailor, do you see yourself doing more theater?
I'm really excited about this next phase of my life. I think every actor would love to make their Broadway debut at some point. I really got into the producing end of television and I'm excited about some projects getting made. There's a TV project that I have along with Morgan Freeman and his company; I also have a documentary I want to do about the life of Pete Escovedo, the godfather of West Coast Latin jazz. I'm working on a half hour comedy with Henry Winkler that we think will be a lot of fun. We'll see what happens!