HBO's All the Way Film, Starring Bryan Cranston, Announces Air Date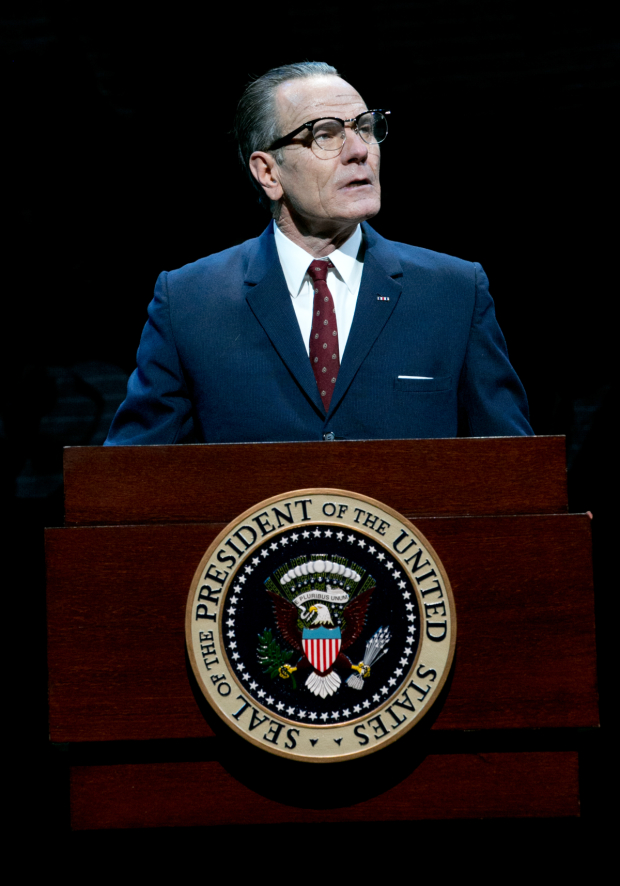 HBO will air the upcoming television adaptation of Robert Schenkkan's Tony-winning drama All the Way on May 21, the network has confirmed.
The HBO Films production stars Bryan Cranston as President Lyndon B. Johnson, reprising a performance for which he received Tony, Drama Desk, and Outer Critics Circle Awards in 2014. Schenkkan pens the screenplay for the film, which is directed by Jay Roach.
Set in 1963, the drama follows Johnson's first year in office following the assassination of John F. Kennedy and explores the president's battle to pass civil rights legislation while the war in Vietnam looms. All the Way also received the 2014 Drama Desk and Outer Critics Circle Awards, the 2013 Harold and Mimi Steinberg/American Theatre Critics Association New Play Award, and the Edward M. Kennedy Prize for Drama Inspired by American History.
Joining Cranston in the film are Anthony Mackie as Martin Luther King, Melissa Leo as Lady Bird Johnson, Bradley Whitford as Hubert Humphrey, Stephen Root as J. Edgar Hoover, Marque Richardson as Bob Moses, Aisha Hinds as Fanny Lou Hamer, Todd Weeks as Walter Jenkins, Mo McRae as Stokely Carmichael, Spencer Garrett as Walter Reuther, and Frank Langella as Senator Richard Russell.
All the Way was commissioned by and premiered at the Oregon Shakespeare Festival, and also played the American Repertory Theater before opening on Broadway at the Neil Simon Theatre.