Gloria Estefan and On Your Feet! Cast Perform at New Year's Rockin' Eve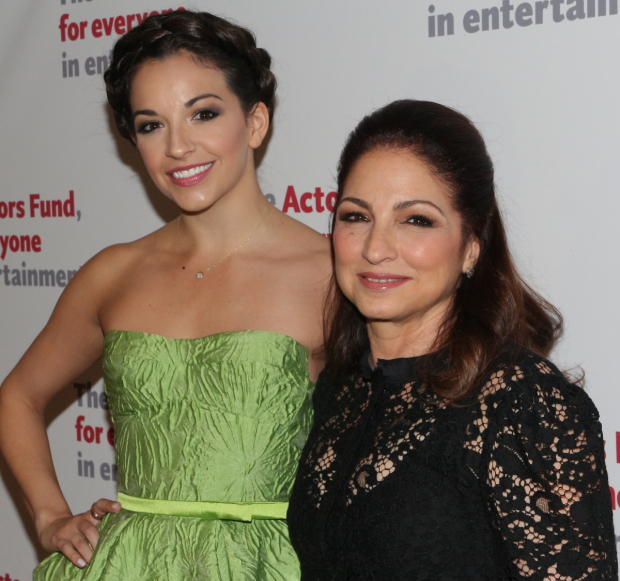 Seven-time Grammy Award winner Gloria Estefan and the cast of her Broadway biomusical On Your Feet! perform live from Times Square for New Year's Rockin' Eve with Ryan Seacrest tonight. The live broadcast begins at 8pm eastern time on ABC. The ensemble performance will be led by current On Your Feet! stars Ana Villafañe and Ektor Rivera, who play Gloria and Emilio Estefan at the Marquis Theatre.
"I am thrilled to be a part of the greatest New Year's Eve celebration in the world, performing alongside the brilliant cast of On Your Feet!," said Gloria Estefan in a statement. "It was Dick Clark himself who invited me to perform on the American Music Awards following my accident and recovery. And now, twenty-five years later, I am thrilled to be a part of their incredible New Year's Rockin' Eve with my sensational Broadway cast."
Directed by two-time Tony winner Jerry Mitchell (Kinky Boots) and choreographed by Olivier Award winner Sergio Trujillo (Jersey Boys), On Your Feet! features a book by Academy Award winner Alexander Dinelaris (Birdman) as well as Estefan's chart-topping hits like "Rhythm Is Gonna Get You," "1-2-3," and "Conga," and new music penned by the Estefans. The show opened on Broadway November 5, 2015 and earned a Tony nomination for its choreography.
Along with Villafañe and Rivera, the cast currently features Andréa Burns as Gloria's mother, Gloria Fajardo; Alma Cuervo as Gloria's grandmother, Consuelo; Alexandria Suarez and Fabi Aguirre as Little Gloria; and Eduardo Hernandez and Kevin Tellez as Nayib/Young Emilio.
For tickets to On Your Feet! on Broadway, click here.