Fun Home's Emily Skeggs to Star With Reed Birney in Shaw's Fanny's First Play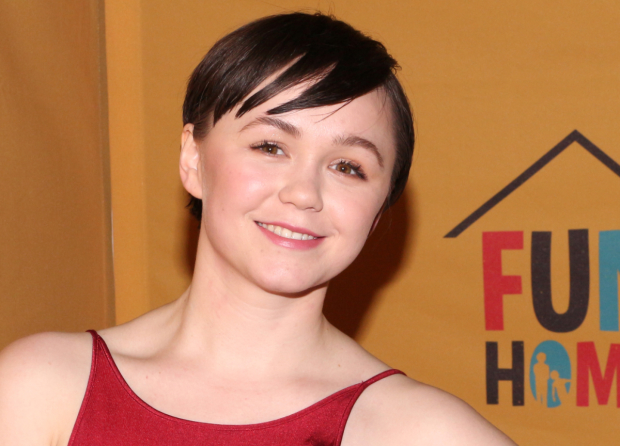 The Gingold Theatrical Group has announced casting for Project Shaw's upcoming production of George Bernard Shaw's Fanny's First Play. The production will take place June 22 at 7pm, at Symphony Space's Leonard Nimoy Thalia Theatre. David Staller directs.
Fanny's First Play, which features a play within a play, is a satire of theater critics, whose characters were based upon Shaw's own detractors. The plot follows the daughter (Emily Skeggs) of a man (Reed Birney) who refuses to live in the present. She writes an incendiary play, anonymously, and invites a group of critics to review it.
The cast will feature 2015 Fun Home Tony nominee Emily Skeggs (Fanny O'Dowda), Reed Birney (Count O'Dowda), Matthew Newton (Juggins), Dominic Cuskern (Cecil Savoyard), Dan Daily (Robin Gilbey), Jeff Kready (Bobby), Jana Robbins (Mrs. Gilbey), Nancy Anderson (Dora Delaney), Laura Kenyon (Mrs. Knox), Everett Quinton (Joseph Knox), and Nick Spangler (Lieutenant Duvallet).
The critics will be played by local theater journalists: Frank DiLella (NY-1) as Mr. Vaughan, Michael Sommers (New Jersey Newsroom) as Mr. Trotter, Matt Windman (amNY) as Flawner Bannal, and Jason Zinoman (New York Times) as Mr. Gunn. Roma Torre of NY-1 will narrate.
For tickets to Fanny's First Play, click here.