First Look at the Cast of Informed Consent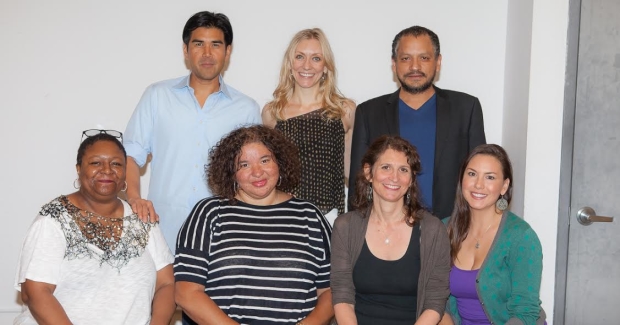 Informed Consent, a new play by Deborah Zoe Laufer, is set to run from August 4-September 13 at the Duke on 42nd Street in a production of Primary Stages. The drama follows one woman's quest to answer the mysteries of science and her own life, inspired by a landmark court case between one of the country's largest universities and a Native American tribe based in the Grand Canyon.
Directed by Liesl Tommy, the cast features Pun Bandhu (Wit, The Judge), Tina Benko (Scenes from a Marriage, A Midsummer Night's Dream), Jesse J. Perez (Recent Tragic Events, American Splendor), DeLanna Studi (August: Osage County, Edge of America), and Myra Lucretia Taylor (Nine, HBO's Girls). Take a look at the company as they gathered in the rehearsal room to snap a few family photos.